Augmented reality comes to Kinder egg surprises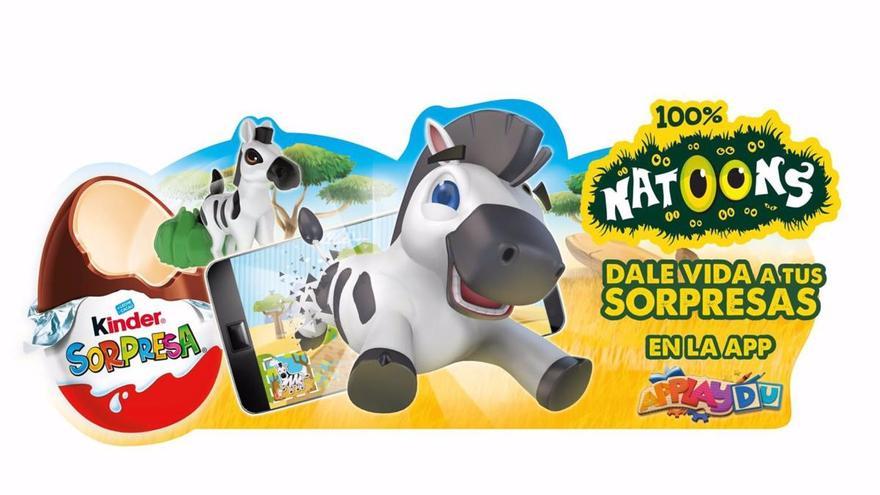 The traditional children's sweets of Kindergarten with a gift inside, popularly known as Kinder eggs, have introduced the augmented reality in its surprises through an app, Applaydu, which brings their toys to life and includes educational content.
Applaydu is free and has been designed by Kinder, owned by the Italian Ferrero, with the cooperation of Gameloft for brands, a company specialized in gaming that has contributed its technology, and the Department of Education of the Oxford University (United Kingdom), which has developed educational functions.
The new application, without ads or the possibility of payments, is aimed at children from four to nine years old, and includes games, interactive stories and activities, among other content, as reported by Kinder through a statement.
Furthermore, the application is designed so that the whole family can use it and parents can take control of the app with tools such as an activity report or difficulty matching.
The collaboration with the University of Oxford has focused on the development of children, creating a game that develops cognitive skills, including math, motor skills, reading and writing, and memory.
Applaydu can be downloaded for free on the App Store and Google Play and is compatible with all devices with Android 4.4 and iOS 12 operating systems onwards.
The augmented reality application will be released with the collection Natoons, with 21 animals from the savannah of Africa, such as crocodiles, elephants, rhinos or zebras.
These toys will offer children the opportunity to learn more about African wildlife through augmented reality, knowing their names, their habitat, their dimensions, what their diet is based on or what their noises are like.
Children will be able to select the path the character should take, as well as choose different games: hide and seek, racing, driving, drawing, dancing, etc.