Aubameyang suffered a broken jaw during the raid on his home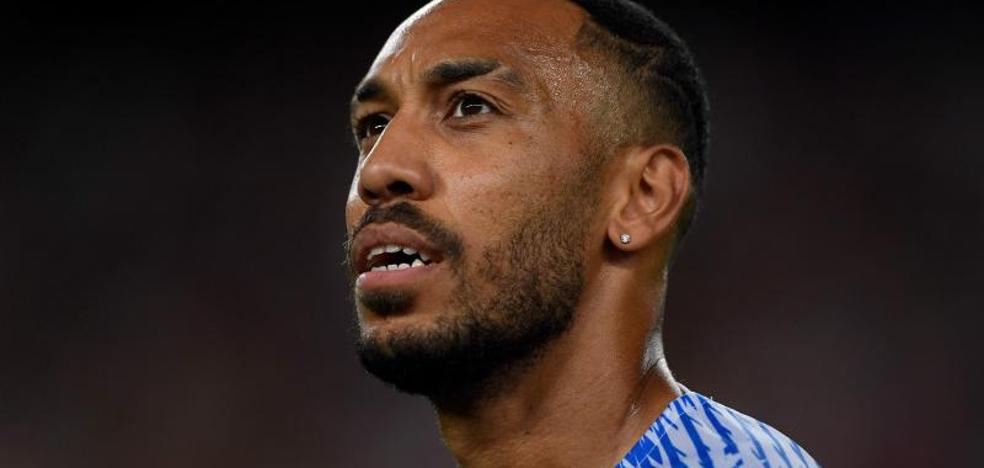 Barcelona
The Gabonese striker will be out for about a month, which could make it difficult for him to move to Chelsea.
Bad news for Barça. Pierre-Emerick Aubameyang suffered a broken jaw during the
violent assault that he was subjected to at his home in Castelldefels (Barcelona) and will be out for about a month, according to 'The Athletic'. A setback that could make it difficult for him to leave the Barça team for Chelsea.
Aubameyang was the victim on the night of Sunday to Monday of a very violent robbery at his home, when a gang of at least four members broke into the residence at dawn with firearms and metal bars. After threatening and beating the soccer player and his wife, and in the presence of their children, the members of the band, hooded and speaking Italian, forced the player to open the safe, from which they stole jewelry, according to Rac-1 . The footballer resisted and received a blow to the chin that would have caused a fracture in his jaw. His wife was also hit on the head.
As a result of this mishap, Aubameyang will be away from the pitch for several weeks and will not be able to train normally, which puts at risk an operation that seemed well on track. Barça has been negotiating with Chelsea for days about the transfer of the Gabonese striker, for which the entity chaired by Joan Laporta hoped to enter around 20 million euros, in addition to lowering the wage bill and thus trying to tie up the reinforcements on the sides that Xavi Hernández continues to sue.
Chelsea is still on the hunt for an attacker to compensate for Romelu Lukaku's departure to Inter Milan and Aubameyang was to the liking of Thomas Tuchel, who already had him under his command at Borussia Dortmund. Although the Gabonese offered a great performance last year, when he scored 13 goals in 23 games after landing in Barcelona during the winter market from Arsenal, the arrival of Robert Lewandowski has relegated him to the bench and Barça is working on his departure , as also happens in the case of Memphis Depay. But the fracture in the jaw can put an end to an operation that would facilitate the signing of Marcos Alonso by Barça.