"Attack private property and the free market"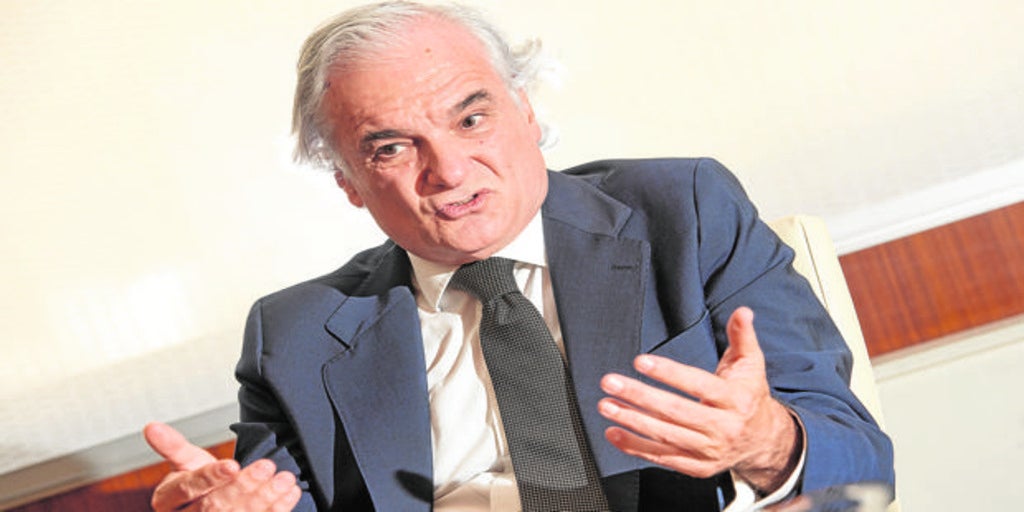 Madrid
Updated:
Keep

The business organization has made public a statement after its executive committee in which it denounces "the drift that the Government of punish companies by increasing their costs, intervening in the markets and generating legal uncertainty that only achieves scare away new investments, which we need so much, and make many companies that are still in a critical situation unviable ". Madrid businessmen state that the intention of the Ministry of Ecological Transition to create a new rate for all non-emitting electrical energy, proportional to the rise in the cost of gas, "will have a very negative impact on electricity costs" and that this The new rate would mean "changing the rules of the game, affecting both the contracts that companies have already signed at prices lower than those of the current market, as well as the future contracting of electricity that will be subject to price volatility, introducing an unacceptable legal uncertainty».
In the opinion of CEIM, the Executive of Sánchez you don't have to create new fees or meddle with company accounts. «The solution happens because it reduces the income obtained through taxes with the excessive cost of energy because of the total electricity bill, interventionism is responsible for more than 50% between regulated costs and taxes, so that more half of it depends on elements that are not determined by the companies, but by the Government. Madrid employers emphasize that "it is surprising that the Government constantly refers to some alleged increases in income from energy companies, when it is the greatest beneficiary of this situation, which is damaging our productive fabric."
Madrid businessmen warn that «we are playing the economic recovery and these initiatives to increase taxes or fees undermine productivity total factor and, with it, the global competitiveness of our economy, while impoverishing society by losing purchasing power; therefore, in our view, these measures should be abandoned as soon as possible. ' According to CEIM, the extra cost of energy harms all productive sectors, with a special impact on industry. In fact, the Madrid employers warn that, in case of having to assume this extra cost, a large part dthe sector could be doomed to closure, adding to the plants that are being forced to stop their activity, even for weeks, or to dedicate themselves to maintenance work – which is usually done in specific periods of low demand – because it is not profitable for them to continue producing with current energy prices electrical.
The bosses have also harshly criticized the housing law announced by the PSOE-Podemos coalition, which "attacks property and the free market, which are basic concepts of any democracy." In the opinion of Madrid businessmen, the idea of limiting prices is a clear interference in a free market, whose immediate effect will be the disappearance of the market itself. At the same time, they argue that the places where similar initiatives have been implemented have failed to reduce prices, so there is sufficient evidence that these measures do not serve to achieve their objectives. CEIM is very concerned with the image that is being transferred abroad of our country as a place where private property is not respected and there is no legal security.
CEIM points out that the Government should focus on undertaking structural reforms looking to the future, managing public resources more efficiently and reducing non-productive public spending, adopting economic reactivation measures that allow us to move towards budgetary stability and reducing taxes, such as the Government of Italy has just done.