Atresmedia presents 'The age of anger', its new series with Manu Ríos: "It is a very realistic journey to adolescence"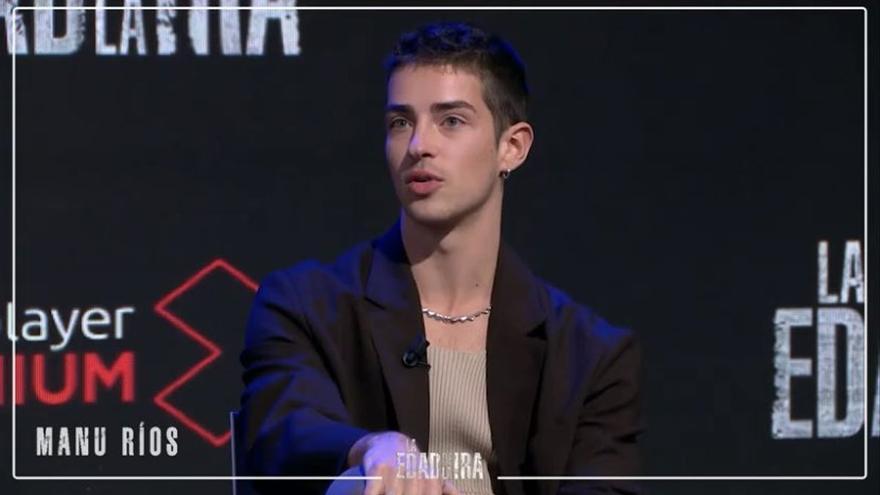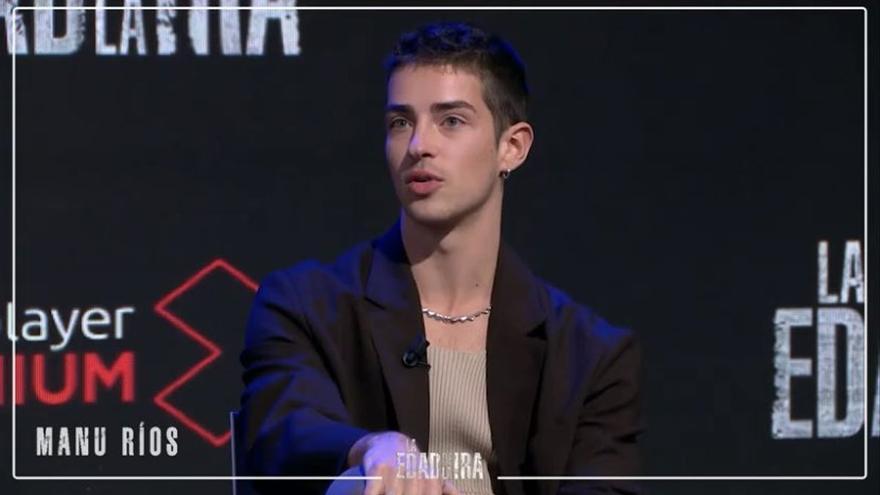 Atresmedia is about to include a new series in the Atresplayer Premium catalogue: 'The age of anger', adaptation of the homonymous novel by Nando Lópezpremieres next February 27 on the platform, and for this reason the chain has presented to the media today this new series starring the successful influencer Manu Rios ('Elite').
'The age of anger' is made up of 4 episodes of 50 minutes each. The series starts with the brutal murder of a man, allegedly at the hands of his son Marcos (Ríos), a teenager with no apparent problems. The incident falls like a bucket of cold water in the daily life of an institute where students and teachers wonder what went wrong for a popular boy, almost perfect, who ended up committing such a crime.
"It is not a series of young people and that's it. We want to delve into them", expressed Montse García at the press conference attended by YOTELE. From the chain they insist on this realistic vision of the adolescence: "We are going to see hard things that connect with this reality." Along the same lines, Javier Pons, from Mediapro: "I think 'The Age of Rage' It's a very realistic journey into adolescence without stereotypes."
"It is a book that many people have made their own because it was written from the truth," said the author of the book, who also attended the meeting. López recalls that the book "is written from real experiences of violence" and points out: "The series opens at a more necessary time because violence is on the rise."
"It took me a lot of things. In addition to the team, it took me an apprenticeship to remember these situations that continue to occur to this day", commented Manu Ríos, who was accompanied today by Amaia Aberasturi, Daniel Ibáñez and Carlos Alcaide, the other protagonists of the series. Beyond the series, the actor has reflected on his rise to fame, which has been increased after his appearance in the Netflix series: "I try to live the fan phenomenon as normal as possible and not obsess over anything. The same is a stage and in a few years they disappear. Obviously, the support is appreciated."