Atlético wants to forget their 'cupbearers' ghosts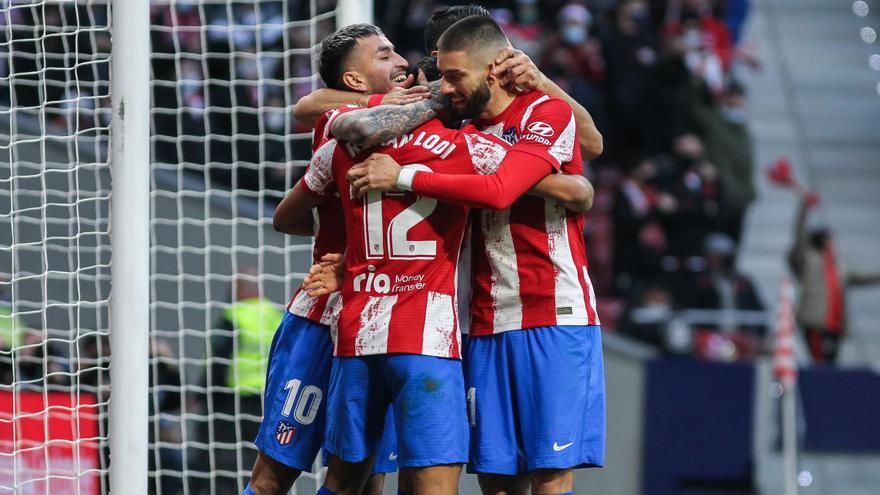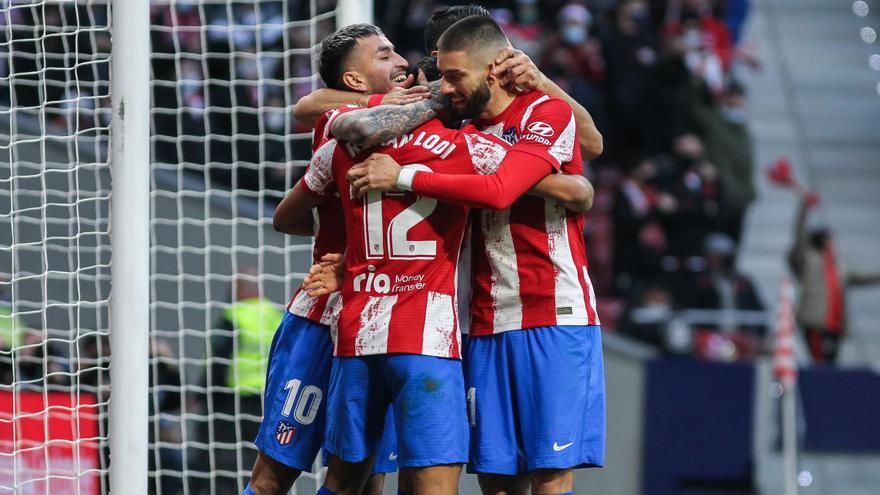 Atlético de Madrid begins its journey in the Copa del Rey 2021-2022 'visiting' Rayo Majadahonda in round of 16, a duel between two teams united by a strong bond and that will finally be played at the Wanda Metropolitano, where those of Diego Pablo Simeone will seek to start the competition on the right foot and consolidate their recovery after the last rojiblanca crisis of results.
The current league champion lived his worst moment of the 'Simeone era' when chaining four consecutive defeats in LaLiga Santander, a negative streak that seems having forgotten after his victory at home against Rayo Vallecano (2-0) in his last league commitment and that he hopes that he will give him regularity for an important stretch of the season.
And the first step is in a Copa del Rey, the first national title of 'Cholo', but that It has been quite elusive in recent years with early eliminations in the last three editions against Girona, Cultural Leonesa and UE Cornellà. For this reason, the Argentine could line up an eleven of guarantees, to avoid scares and surprises that may lead them out of a competition and bring new doubts again before facing the Spanish Super Cup next week.
In this sense, Atlético was also affected by COVID-19, with the infections of important players such as Koke, Griezmann or Joao Félix, and although the three have already received the approval of LaLiga to train with the rest of the group, they were not in this Wednesday's session and could postpone their return until the end week for the complicated visit to Villarreal.
With the shadow of these 'ghosts' of the past, French Lecomte could make his debut for Atlético to give Oblak a break in goal who has played it all this season, while Trippier's departure seems to be a matter of hours and Vrsaljko is emerging as the right-handed side in a defense where Felipe would return with Giménez, sanctioned in the League, with Lodi repeating on the left-handed side.
In the center of the field, Kondogbia could continue to stay in the middle after receiving praise from Simeone, while Llorente seems already recovered to be one more piece in the area. Above, with the sanction of Luis Suárez, Marcos Cunha will have his chance, and waiting to know if Griezmann or Joao Felix enter the list, his companion would be Correa, recently renovated and author of the two goals of the victory against Rayo. Canteranos like Javier Serrano, Giuliano Simeone or Carlos Martín, present in the last calls, aspire to have minutes.
Rayo Majadahonda, to "enjoy competing"
For its part, Rayo Majadahonda, First RFEF team, reaches these round of 32 after beating Eldense (0-1) and Málaga (1-0) in the previous rounds, supported by solidity in their game and effectiveness in the face of goal, with two great performances by Javier Gómez and Rubén Sánchez, two of the main dangers of the Majariego team for Simeone's in this tie.
Rayo Majadahonda, which maintains very good relations with him Atlético de Madrid with some mattress players with past in the local team, it is sixth in its category one point from the playoffs and has only accumulated two losses at home so far this season, although both in their usual Cerro del Espino. For the Madrid team, it will be a challenge to transfer their best football to a stage like the Metropolitano.
As confirmed by his own coach, Abel Gómez, Rayo Majadahonda has all its players available, so it will foreseeably repeat the starting eleven that beat Malaga. The locals hope to put Atlético in difficulties, to continue dreaming in the Copa del Rey, in a match to "enjoy competing".
DATA SHEET
- POSSIBLE ALIGNMENTS
RAYO MAJADAHONDA: Fernández; López, Bernal, Casado, Osei; Tass, García, Javier Gómez, Susaeta, Albiach; Rubén Sánchez.
ATHLETIC OF MADRID: Lecomte; Vrsaljko, Felipe, Giménez, Lodi; Llorente, Kondogbia, De Paul, Lemar; Correa and Cunha.
--REFEREE: Jaime Latre (C. Aragonés).
--STADIUM: Wanda Metropolitano.
--HOUR: 21.30 / Four and DAZN.