Atlético de Madrid cedes Vitolo to Getafe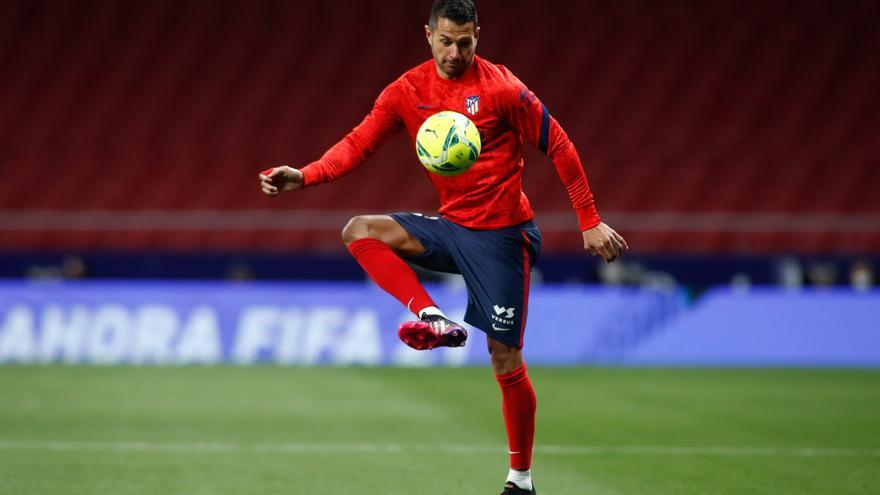 The winger Víctor Machín Pérez, 'Vítolo', from Atletico Madrid, will play next season in the Getafe after the "principle of agreement" announced this Sunday by the azulón club for its "assignment" for a campaign, in the absence of the official medical examination.
At 31, the winger leaves Atlético with 101 games and eight goals in three and a half years at the club, in which he has won three titles: a Europa League and a European Super Cup, both in 2018, and the Liga de this course, in which their prominence declined considerably, although he never achieved a spot in the eleven type.
Because, in all that time, he was only a starter in 38 of those 101 games: thirteen in the 2017-18 academic year, when he arrived in January from his assignment to Las Palmas; only seven in 2018-19, although it was available in 40 of the 51 matches of the rojiblanco team; only thirteen in 2019-20 of the 43 who were eligible to enter the lineup; and only five in 2020-21, in which In all of 2021 he only played five of the 24 games, all of them as a substitute.
That's 20 percent of the games his team has played in all that time, 185; below the expectations of the winger, who has missed 23 games due to injury throughout that journey, in addition to one due to a penalty, and who had no minutes due to a technical decision by Diego Simeone in 60 official meetings.
Before the rojiblanco team, what paid 37.5 million euros to the League as payment for his termination clause in the summer of 2017Vitolo played four years at Sevilla, with whom he won three European Leagues and played 177 official matches. There he made the jump from Las Palmas, after 90 crashes and 26 goals between the Second Division and the Copa del Rey with the Canarian first team.
The footballer, whose presentation as a new Getafe player is scheduled for this Monday at 12.00 in the press room of the Coliseum Alfonso Pérez, has been an absolute international with Spain on 12 occasions.