Atlético and Salzburg, final duel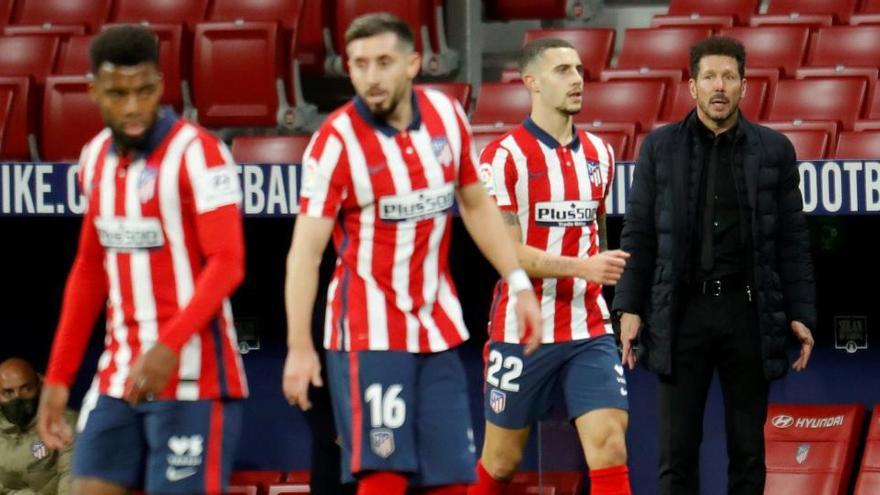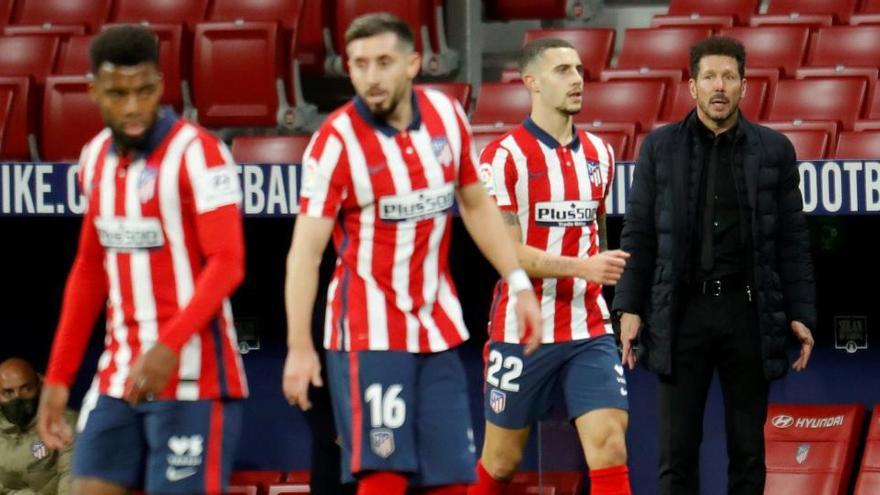 A victory in five days have led to Atlético de Madrid yet final duel in Salzburg for the round of 16 of the Champions League, with the advantage of a draw for the rojiblanco team, in an extreme situation against the failure that faces Joao Félix, Luis Suárez, Yannick Carrasco, Marcos Llorente and Koke Resurrección in the foreseeable eleven headline.
Invincible in the League, unstoppable as championship leader, even with the deficit of having played two fewer games, and undeniable in practically every game in that competition, in which he has seven wins, the Champions League is another very different story for him: he is not yet classified … in the absence of 90 minutes.
He has not achieved the pass yet because, above all, he has not been able to win either of his two games against Lokomotiv Moscow no matter how much merit he has done for it (1-1 and 0-0). Even so, despite this, he would have qualified if it had not been for the penalty scored by Thomas Müller in the 85th minute a week ago.
And because, by extension, nothing else has won a match, precisely against Salzburg, whom they defeated 3-2 in the second round at the Wanda Metropolitano and with which everything is at stake this Wednesday with the favorable margin of the tie for Atlético but with the warning of the complexity of an unpredictable rival.
Then Atlético won in a frenetic exchange of attacks in which Joao Félix wore, but that also discovered the rojiblanco team in an evident way in its defense to the point that the Austrian team could also have won, or at least tied, in a broken duel that offered both numerous opportunities.
The spirited group of Salzburg players does not care about that type of game, with an offensive vocation, fast travel and an undoubted ambition that will also oppose Atlético this Wednesday, on warning because of what they lived – and suffered at times – in their stadium and for what is at stake now. It is to fulfill a duty … Or a fiasco, no matter how much, at least, I have already secured a pass to the Europa League.
There is no middle ground Faced with such pressure for Atlético, that only once has failed to advance to the round of 16 in its seven previous appearances in the Simeone era in the Champions League, of which it also reached two finals, and will line up an eleven that admits no doubts. Neither in attack nor in defense nor in anything.
The scoring ability of Luis Suárez and the talent of Joao Félix up front, together again after five games without sharing ownership; the phenomenon Marcos Llorente, the moment of Koke Resurrección, the overflow of Yannick Carrasco, the guarantee of Jan Oblak … All of them will be in the eleven this Wednesday in Austria.
Also the three available centrals (Stefan Savic, Felipe Monteiro and Mario Hermoso), once José María Giménez is out for the second game in a row. And Kieran Trippier, on the right wing. The doubt is a place in the midfield between Saúl Ñíguez and Héctor Herrera. In principle, as usual lately, a 3-5-2 scheme is planned in Salzburg, where Diego Costa and Manu Sánchez are also out. On the other hand, Sime Vrsaljko opens list this campaign.
There is a lot of data for optimism, such as his current moment, his ten undefeated games, his only two losses in the last 36 games of official competition (4-0 with Bayern and 2-1 with Leipzig), his solvency in this course … But there are also some to alert: in the Champions League he has lost four of his last eleven crashes and in three of his five recent outings in the tournament.
In front, Red Bull Salzburg also plays its continuity, somewhat touched after losing the Austrian Bundesliga lead this weekend after a 1-0 loss to last-placed Admira. If it succeeds, it will be the first Austrian team in history to reach the Champions League qualifiers.
Salzburg face this decisive clash with the only long-term casualties of Youba Diarra, Antoine Bernede and Ousmane Diakité.
Coach Jesse March decided to rest up to eight players from the starting eleven for this weekend's league game. "Our goal is to be focused on tactical issues and improve in both areas. I think that confidence, aggressiveness and passion are key in this match," he summarized.
"The time has come to win against a top-level rival like Atlético de Madrid. And if we do, we pass the stage," added the coach, who acknowledged that this match is the most important in the club's history.
The Salzburg's main offensive threat and mastermind of the Austrian attack is the Hungarian interior Dominik Szoboszlai, 20, who has scored eight goals and has added nine assists in 17 games this season, and whom, according to the German newspaper 'Bild', Real Madrid thinks to strengthen in the winter market.
Atlético must also keep an eye on the German center forward Mërgin Berisha, who has five goals and two assists in the current Champions League. "We have shown that we can maintain the type against high-level rivals and details have decided the matches. But I think we can win. We are very motivated. We want to make history," said the attacker.
Probable lineups:
Salzburg: Stankovic; Ulmer, Wober, Ramalho, Kristensen; Szoboszlai, Junuzovic, Ashimeru, Mwepu; Koita and Berisha.
Atlético de Madrid: Oblak; Savic, Felipe, Beautiful; Trippier, Llorente, Herrera or Saúl, Koke, Carrasco; Joao Félix and Luis Suárez.
Referee: Anthony Taylor (England).
Stadium: Red Bull Arena.
Time: 21.00 (20:00 GMT).