Atlético and Real Sociedad will play their duels against Chelsea and United outside of Spain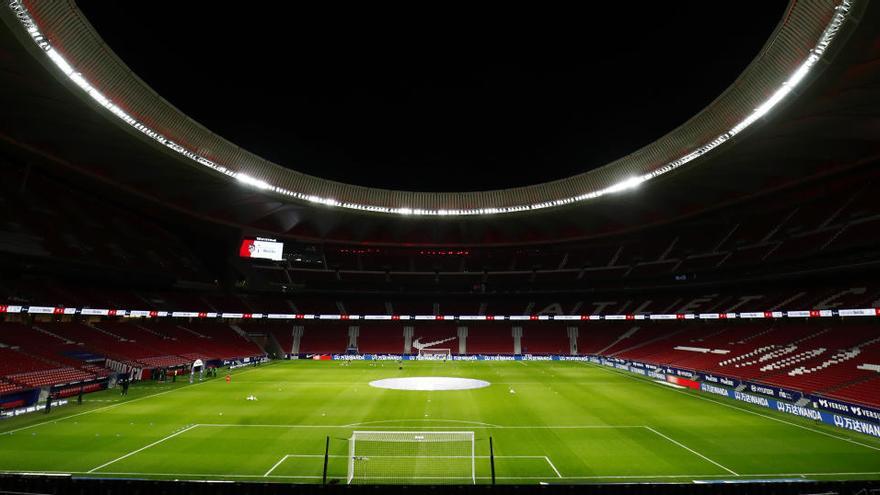 The Government approved this Tuesday the extension of the restriction of flights from the UK until next March 2 in order to stop the spread of the British variant of COVID-19, which directly affects the European qualifiers Atlético de Madrid-Chelsea and Real society-Manchester United.
This has been announced by the Minister of Health, Carolina Darias, at the press conference after the Council of Ministers. As specified, the extension, the fourth adopted after the initial restriction agreed on December 22, will be in effect until 4:00 p.m. on March 2.
Atlético de Madrid will face Chelsea on Tuesday 23 February in the first leg of the round of 16 of the Champions League, while Real Sociedad will face Manchester United on Thursday 18 February in the first leg of the round of 32 of the Europa League.
These two games were scheduled to be played at the Metropolitan Wanda and the Reale Arena, respectively, but the extension of the flight restrictions forces both clubs to look for other stadiums outside of Spain.
La Real, in Turin
Subsequently, it has been confirmed that the first leg of the round of 32 of the Europa League between Real Sociedad and Manchester United will be played definitively in the Juventus stadium in Turin, once the Italian Government has given its approval to the dispute of the meeting in its territory.
The whole of San Sebastian has had to look for an alternative field in a country that is not subject to the same restrictions aimed at prevent the spread of the British variant of COVID-19.
For this reason, the Real reached an agreement with Manchester and the UEFA to play in Turin, although it was pending that the Italian government give his authorization.
Italy has granted the final permission, which is why both Real and UEFA have officially announced that the match will be played at the Allianz Stadium in Turin on February 18 at 6:55 p.m. local time.
The txuriurdin club has regretted, in a statement, "The inconveniences that this situation may generate in the sectors affected by this change in scenario", while thanking Juventus "for the facilities offered to host the match."
This agreement does not condition, in principle, the return match, scheduled for February 25 in Old Trafford.