Athletics World Cup: Jonathan Busby, from Aruba, completes 5,000 meters aided by another athlete | sports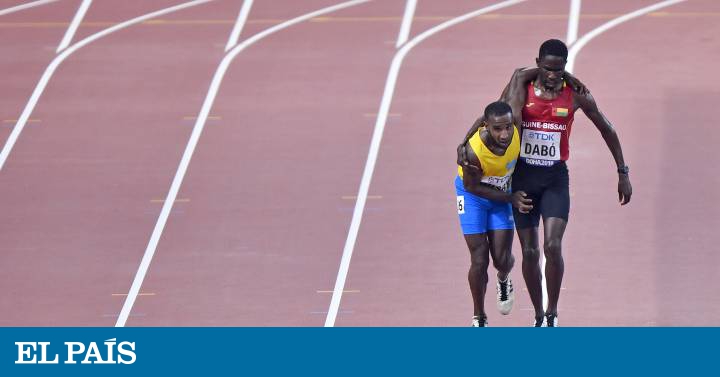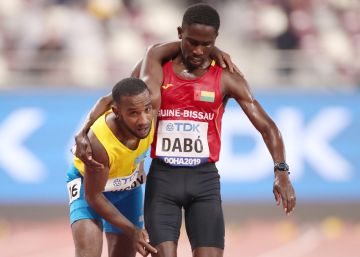 Jonathan Busby, a 33-year-old Aruban athlete, has provided the first dramatic image in the Doha Athletics World Championships. Busby began to faint on the last lap of the 5,000m, minutes after the best ended, but he was still behind Braima Dabó, an athlete from Guinea Bissau, who when he reached his height hugged him by the shoulder, straightened him and helped him to finish.
They had 250 meters left, which made the passage between the applause of the public, mostly Kenyan and Ethiopian workers. When they reached the finish line, before falling, Busby had reflexes to stop the stopwatch on his wrist. The two, who were running a 5,000 for the first time on a big date, made their best mark (18m 10.68s) almost five minutes more than the winner of the series, the Ethiopian and great favorite Selemon Barega (13m 24.69s). Busby, however, was disqualified for receiving help.
Jonathan Busby's story is reminiscent of Eric Moussambani's. This athlete from Equatorial Guinea realized his dream of participating in the Sydney 2000 Olympic Games thanks to a place in swimming that the International Olympic Committee allocated to athletes from developing countries even if they did not reach the minimum. Moussambani had never swum in a 50-meter pool and He made the 100 meters free in 1m 52.72s, a mark twice as high as that used by the champions and even higher than those who swim the 200 free.

You can follow EL PAÍS Sports in Facebook, Twitter or subscribe here to the Newsletter.