Athletic and Real Sociedad will fight to win the Copa del Rey on Telecinco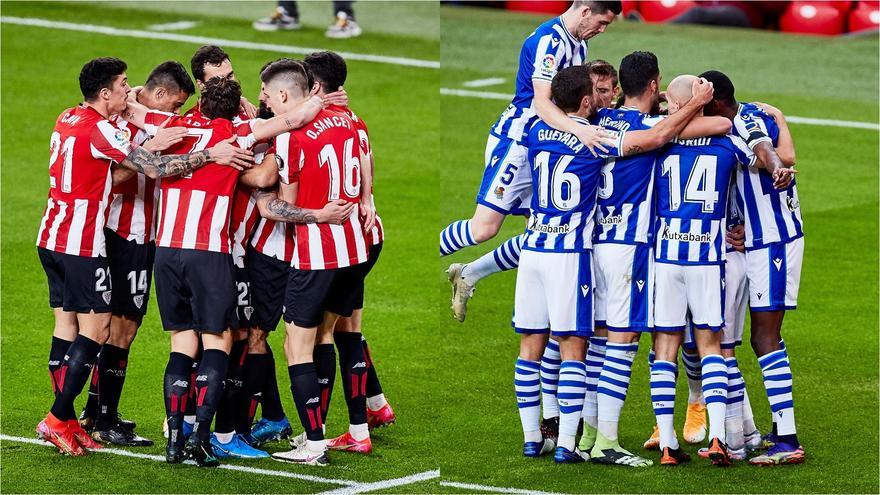 Telecinco turns over tonight (9:30 p.m.) with the final of the Copa del Rey 2019/2020. After being postponed due to the pandemic, Athletic de Bilbao and Real Sociedad will fight to win the title in a match that will feature the narration by Manu Carreño and the comments of Kiko Narváez, Fernando Morientes, Ricardo Reyes and Matías Prats Chacón from the Cartuja Stadium in Seville.
For its part, 'Prodigios' celebrates tonight at La 1 de TVE (10:00 pm) the semifinal of its third edition. On this occasion, the jury will choose the finalists from their three artistic disciplines (singing, dance and instrumental) in a gala in which David Otero and Ana Guerra will join their voices to sing the song 'Peter Pan'.
'The movie' by Antenna 3 broadcasts tonight (10:10 pm) a new screening of 'No Reservations', a film starring Katherine Zeta-Jones and Aaron Eckhart. Kate is a passionate, perfectionist and prestigious cook at a trendy restaurant in Manhattan. Her principles falter when she has to take care of her nine-year-old niece and, in parallel, instruct Nick, a new and irresponsible kitchen helper.
Paz Padilla and her daughter Ana Ferrer will help the contestants of the new special of 'The contest of the year' in Four. María José and Samuel, mother and son from the Madrid town of Valdemoro, who want to make an unforgettable family trip through the Norwegian fjords or through Spain; and Fatima and Marina, mother and daughter of Boadilla del Monte, who dream of traveling to Lapland with the whole family, are the two couples who will compete with each other to achieve the 100,000 euros at stake.