ATA denounces that 90% of the beneficiaries of the cessation of activity will be left out with the new proposal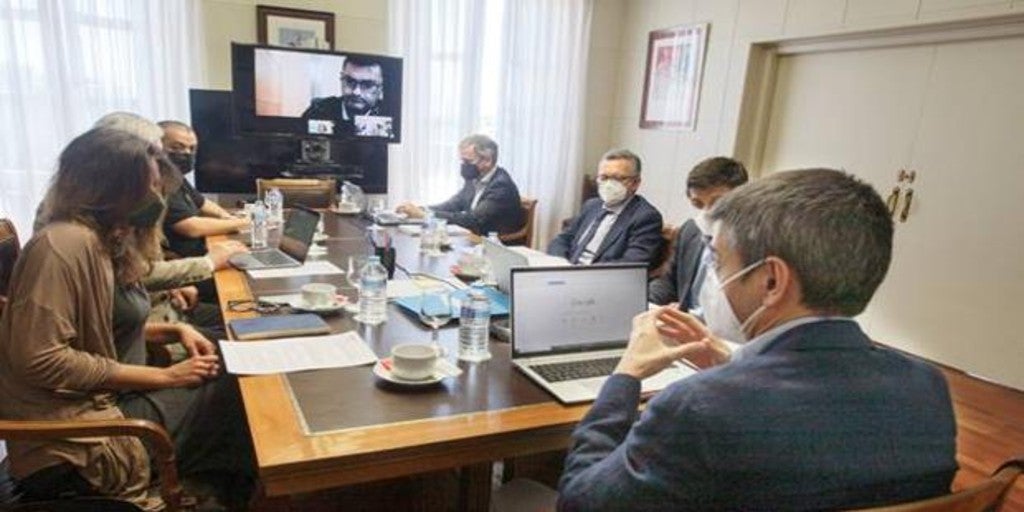 Updated:
Keep

New fissure
at the government's social dialogue table with spokespersons for the self-employed. At the end of the meeting with the representatives of the Ministry of Social Security, ATA denounced that 90% of the current beneficiaries of the cessation of activity will be left without aid with the new extension proposal that the Government is now proposing. Consequently, from the largest association of self-employed in the country they made it clear that will not sign the agreement proposed by the ministry led by José Luis Escrivá. "It is not an extension because it varies with respect to what has been happening and would leave out 90% of the more than 450,000 self-employed who are charging for the cessation of activity," argued the president of ATA, Lorenzo Amor.
Next, Amor explained that this percentage of workers would be excluded from the requirements to be able to access the aid for "having exhausted the tax period they had been enjoying". "They have exhausted it not because of their fault, but because of the restrictions and limitations that have been decreed," he added. This is due to the fact that a large majority of employed workers have already completely used up the periods of recognition of the benefit. For this reason, ATA has already repeatedly requested the resetting of the meter relative to the consumption of the service for aid recipients.
Consequently, the president of ATA announced that he will not accept the proposal presented this Wednesday by the Government for the extension of the cessation of activity. "We are going to continue talking with the Government in the coming days before the council of ministers in which it would have to be approved. But, we have already transferred that we cannot accept this proposal because it leaves out 90% of the current beneficiaries ", he pointed out.
Escrivá's plan was communicated this morning by the Secretary of State for Social Security and Pensions, Israel Arroyo, to the ATA, UPTA and Uatae associations. At the meeting they discussed the conditions regarding the extension until September 30 of special aid for this group in order to alleviate the impact of the coronavirus. In this sense, from Social Security they recalled that last April more than 450,000 self-employed were beneficiaries of these benefits, which also entail the exemption of fees.
Hours before, Minister Escrivá took for granted a pact with the self-employed in the control session in Congress. «On each of the other four occasions we have reached agreements with them and that is why we now probably have the most important protection for the self-employed in all of Europe ", he presumed. "Before there were 3 million self-employed and today there are 500,000 more," added the head of Social Security.
Despite the
discrepancies arising from the new income contribution system and now with the extension of the cessation of activity, Escrivá showed his chest for having "the best relationship with the self-employed." "The result is that there are more active freelancers than there were before the pandemic," he reiterated. In addition, Escrivá that some political groups have tried, in his opinion, "intoxicating" the collective and he went so far as to assert that many self-employed workers did not initially request termination benefit "due to false information."
For her part, PP deputy Macarena Montesinos accused Escrivá of "suffocating the self-employed" and using them "like an orange being squeezed and squeezed."