At least twelve people die from floods in China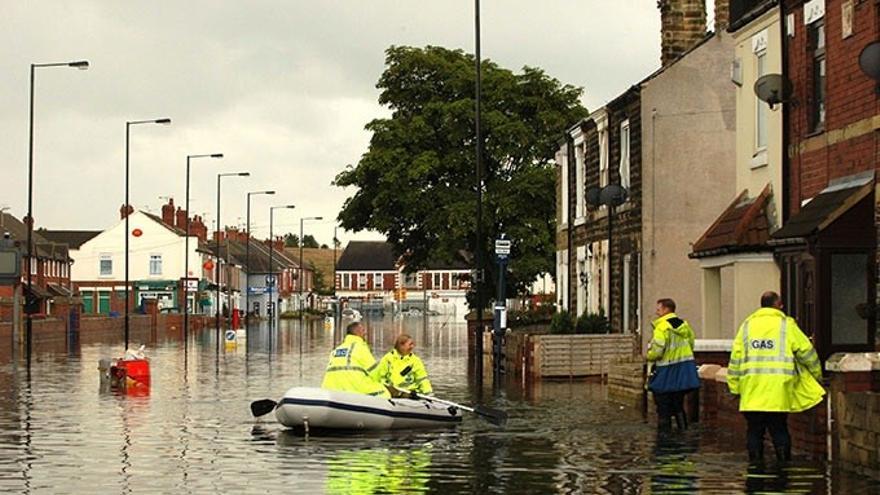 At least twelve people have died from the floods caused by torrential rains in the city of Zhengzhou, in the province China from Henan, in the center of the country, from where around 100,000 people have been evacuated.
According to the Chinese channel CGTN, more than 6,000 firefighters and members of the Army Chinese have deployed in the city to participate in rescue efforts from the damage of the severe storms that have been registered throughout the province. Among the places where they are intervening is the system of subway, where hundreds of people have been trapped, as well as a hotel in which the same thing has happened and from which a hundred have been evacuated, although rescue efforts continue.
In addition, more than 150 trapped children and teachers have been rescued in a children's center in Zhengzhou, which, before the serious situation caused by the storms, it has suspended all flights until noon this Wednesday.
For its part, the Chinese government has changed the level of emergency response control of floods nationwide from three to two in the early morning of this Wednesday after around 1.30 a.m. (local time) an unprecedented storm occurred in the capital of Henan and Guojiaju Dam has collapsed. "This type of rain is usually seen once every 100 years. The situation is grim," the flood control headquarters in Zhengzhou said in a statement, according to 'China Daily'.
The heavy rains in Henan, which already occurred last week, have been caused by Typhoon In-Fa, which has also affected the provinces of Zhejiang and Fujian, while in the south of the country Typhoon Cempaka has also caused strong storms.