"At Christmas I will have a pizza for dinner and have a bottle, tobacco and Netflix"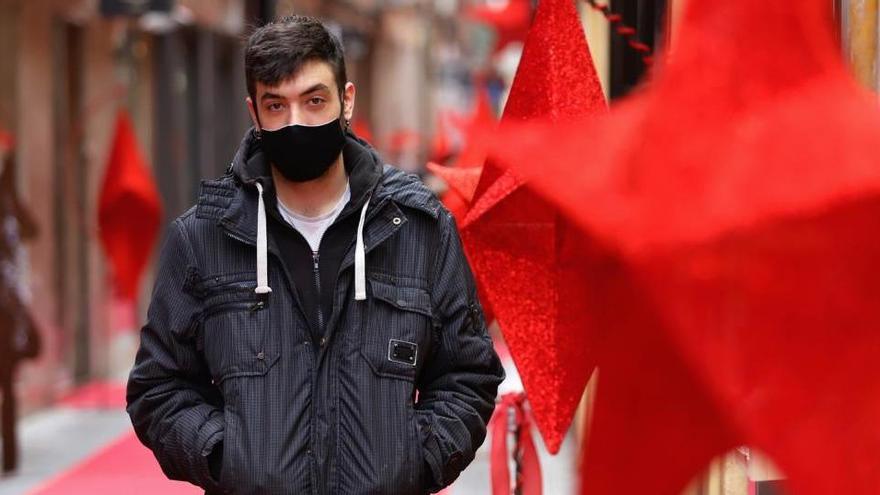 By the schedule of job and as a precaution in these times of coronavirus, more than other years people these will pass Christmas and away from his family. It is the case of Iker Lucea Preciado, a 27-year-old boy. He came to Murcia from the Navarra community a little over a year ago and has already established himself in the city. He works as a food delivery delivery man on a motorcycle.
"Last year I did ask for three days at work and I did the 650 kilometers of travel, but the 14 hours round trip is a slaughter", affirms the Navarrese.
To this must be added the will to love "avoid crowds" recommended by the authorities to try to stop the contagion of covid. "I don't feel like going up and getting together more than 20 people, which is what we did before with grandparents, uncles and cousins. Doing that now is a danger," says Iker.
The meaning of Christmas for the delivery man is the reunion with his relatives, whom he does not see the rest of the year: "In those days you found room to have lunch or dinner with them". He acknowledges that he will be sadder in these days so marked by not being able to see his mother, who "has recently operated on" because "it is still an open wound to live far from my family." That is why he has declined to put any kind of Christmas decorations this year at her home: "That's something I did with my mother and I can't put Christmas decorations with her on the other side of Spain."
"I am very sorry"
Iker shares a house with three girls and tells this newspaper that they will "do something before they go to their respective families." "The truth is that, on the one hand, I feel supported by my roommates and for the people that I have been meeting here in this time and who have empathized with me, even inviting me to go with their families, "he acknowledges." But on the other hand, I'm going to miss that dinner very much with the tremendous table full of My mother's food and then my grandmother's desserts "transmits the Navarrese with nostalgia in a sentimental journey. Iker returns to reality and points out that he will have a pizza for dinner and adds that" possibly I'll take a bottle, tobacco and Netflix. "
Iker, when giving an account of his testimony, reflects: "All this was something that I had thought about it and, more or less, I was doing well, but now that I'm saying it out loud, the truth is that I feel very sorry because, damn it, no I'm going to be with my mother, not with my brothers, not with my grandmother this Christmas. "