"At a minimum, 600 civil guards are missing to cover the needs throughout the autonomous community"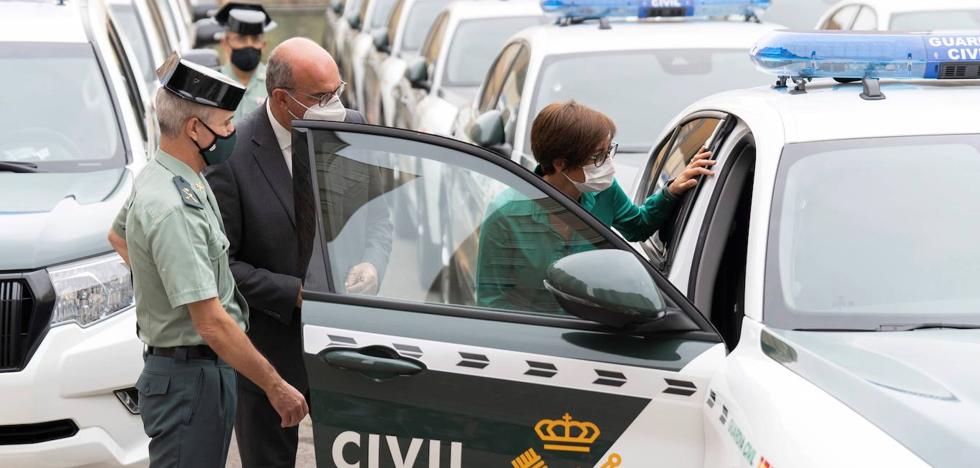 The Unified Group of Civil Guards denounces the "mismanagement" of the director general of the Civil Guard, María Gámez
For the Unified Group of Civil Guards (AUGC), the situation that has been generated in the body in the Canarian community due to lack of agents has its origin in the "mismanagement" of the director general of the Civil Guard, María Gámez. For this organization, "it is unpresentable" that barracks have to be closed in the province of Las Palmas or that there are only two or three patrols left in Gran Canaria, which generates a risky situation for the agents, but also a citizen security problem.
In this regard, they point out from this organization that when the Ministry of the Interior announces the increase in staff that has been registered, it implies that there are no vacancies. However, this is not so. The truth, they explain, is that the Civil Guard does not have a list of jobs (RPT), so "we can never know for sure how many vacancies there are in the workforce."
Even so, AUGC calculations consider that the Civil Guard staff should increase in the autonomous community "at least" by 600 agents. Of these, 350 places should be located in the province of Las Palmas, "which has more needs than Santa Cruz de Tenerife."
This same week the call to cover vacancies in the Canary Islands "with some inconsistencies" was published according to the AUGC since the Official Gazette of the Civil Guard reports the publication, for example, of 18 places at Gando airport and 38 at that of La Palma. In the rest "we continue with the same difficulties" of personnel.
The workforce deficit not only increases the workload of the Civil Guard agents, but also has repercussions on the activity of the local police, since a lot of work is transferred to the municipal bodies.