Asturias will vaccinate its Erasmus students in July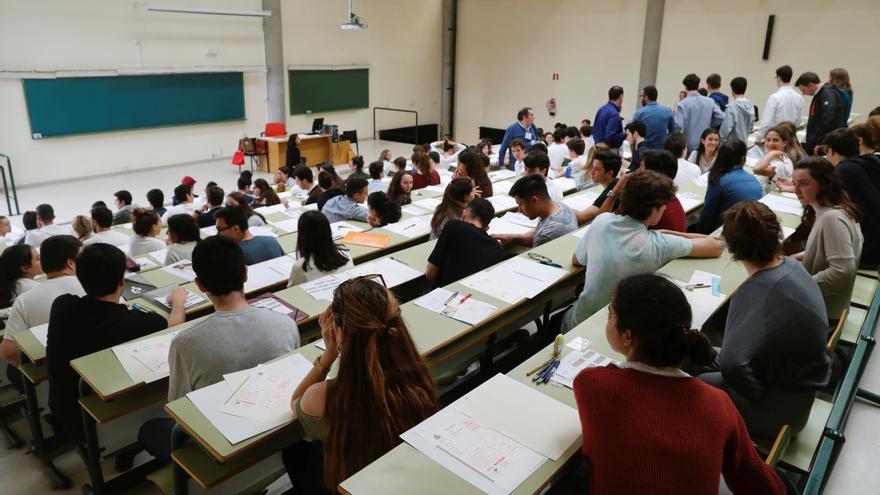 Asturias plans to start vaccinating in July to university students who are going to study in other countries next year with an Erasmus grant or similar, an initiative that Catalonia, Castilla y León, Extremadura and Andalusia are also planning, the latter "as soon as possible". This decision is due to the fact that in many countries these young people the complete vaccination schedule is required to be able to stay in them while they study, as highlighted by the Health Minister Asturian, which has warned that the final decision to be applied will be the one agreed upon by the Public Health Commission. Since June 14, your Ministry has the list of students who will study abroad in the coming months, and the forecast is vaccinate them from the beginning of July progressively depending on the scheduled departure dates for each student.
Andalusia is the other community that has announced its willingness to start vaccinating young people who go out to study outside of Spain as soon as possible, according to its Health Minister, Jesús Aguirre. The idea is to preferentially administer the Janssen vaccine, which only requires one dose.
For its part, Catalonia has announced that it will vaccinate young people who are going to study abroad provided they prove that it is a requirement, and in fact the website of Canal Salud de la Generalitat already informs about this possibility for university students and high school students.
Along the same lines, Castilla y León has announced that it wants to vaccinate all university students who plan to study in foreign countries in August, and in fact the Ministry of Health has asked the universities for lists of students who will travel in September and October.
The Assembly of Extremadura also recently unanimously defended the parliamentary groups' need for the Board to initiate the appropriate steps so that Extremadura students in foreign mobility are vaccinated before traveling to their destination. The Citizens (Cs) proposal, endorsed by PSOE, PP and United by Extremadura, urges the Board to undertake all those steps that allow to vaccinate students who participate in the Erasmus + Studies, Erasmus + Practices and SICUE programs of the 2021 academic year / 2022 before starting the trip. From the PSOE it has been recalled that the Extremadura Ministry of Health advocates vaccinating against the coronavirus to foreign mobility students, although it is in favor of said initiative having the prior consensus of the Public Health Commission.