Astro Poets: When Astrology Becomes Poetry | Babelia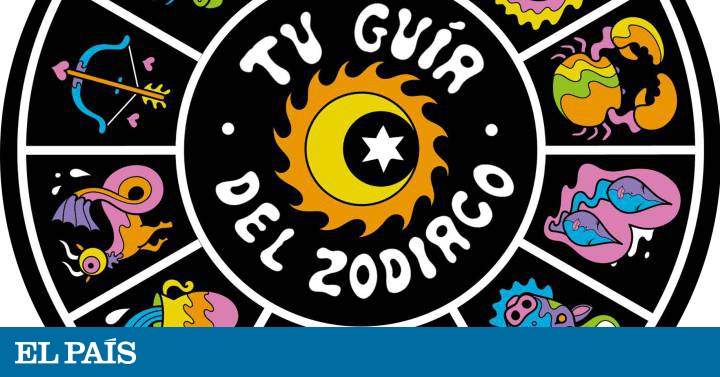 Two poets meet one night in 2010 in a house in the Brooklyn neighborhood of New York. Both have published books of poetry, their work appears on the pages of The New Yorker and The Paris Review. But that night they talked about the stars. He is Sagittarius, she is Aries. According to astrology, they were called to "an immediate connection." A cosmic connection emerged from that meeting, strewn with cheap champagne and zodiacal confidences, although not immediate. Alex Dimitrov and Dorothea Lasky took six more years to finalize their spiritual union. They first opened an account at Twitter by the name Astro Poets -with which if they identify since then-. In less than five years, more than half a million faithful (her legion is greater than that of the successful astrologer Susan Miller) await a promising astral council in the tone of a poem every Sunday. The viral phenomenon has now become a book: Astro Poets: Your Zodiac Guide (Sum).
If the painter Dalí had his own card game, John Cage composed with prints of I Ching and the writers Philip K. Dick or William Butler Yeats used tarot for their creative process, Dimitrov and Lasky have devised an astrology manual that explains the signs of the Zodiac through characters and relevant moments of pop culture. Let Pisces know that nothing defines them better than Rihanna at the Coachella festival in 2012 rolling a joint on the shoulders of his bodyguard with a T-shirt with the word Peace (peace). Virgo diligence is Beyoncé's professionalism when, in the middle of a concert, a fan swallows part of his mane and she keeps singing undeterred.
The Aries will be represented in Mariah Carey, very angry because on New Years Eve 2016, in the middle of Times Square, the playback failure. Or if pop music is not your thing, you can find another reference in Virginia Woolf, specifically in her book The haunted house.
The Geminis are Bob Dylan at a press conference in San Francisco in 1965. A journalist asks him if, in addition to his songs, he has another message for people. "Good luck," replied the artist. "That sarcasm with a half sincere, half cutting message. So typical of Geminis ", according to the book.
These pop texts, narrated in a colloquial way, are accompanied by a poem, in most cases with a sonnet structure. "Language is conditioned by the medium in which we write, on Twitter people communicate in a certain way," Lasky explains in an email conversation with Babelia. "Poetry lends itself naturally to astrology because it retains the mystery of life," says the author. "But there is no such thing as absolute truth or destiny. Astrology knows this because it is not about something that can be measured, but about possibilities. Poetry assumes that nothing is true ". Her fellow astrologer, Alex Dimitrov, adds another element to the relationship between poetry and the stars: "They both have to do with magic."
Scorpio (poem). Dorothea lasky

An acre of wild palm trees. Collapsed by the rain? Not,
the rain just falls. The wind creates curtains of invisible momentum.
You mean the debris flooded the entire landscape?
No, I mean that the whole world was very clear.
He asked questions. Quietly. I was in and out of a way
quite methodical. Making us all bleed.
Soft, worn shirts give way to soft, worn linen sheets that
they give way to soft and subtle naked bodies. That give way
to what? Going in and going out. From the underworld. Planted sprouts
with potatoes. Or were they oranges? The potatoes? Oh look, you're stupid!
All that bitter wheat. The one you made dinner with.
No, but what about the pressing rush? What happens
with everything you promised to the moon? Oh, forget it all. You will not do it,
but. Oh, go ahead. Live as you want. Without me.
The tone of his poetic compositions is not different from that of his prose references, in this way they ensure that there are no differences between the zodiacal descriptions based on ancient teachings about the solar system, the popular anecdote, poetry, even the song lists that include at the end of each chapter dedicated to a sign. To top it off, they recreate WhatsApp conversations to exemplify the love compatibility between different signs of the Zodiac.
The formula, although they assure that it is not premeditated - "Poetry chose me, it is a vocation," says Dimitrov-, has allowed them to approach a very young audience, between 18 and 25 years old, if the average is taken into account. old of the half a thousand people who gathered for a reading they did in New York before the pandemic locked us all at home. A very different audience than the one that turns on television in the wee hours of the morning to consult with their bedside astrologers. "The Internet has made astrology more accessible," both agree.
Among his followers are the filmmaker Lena Dunham (creator of the series Girls) and the singers Lorde and Lizzo. "I'm not sure we have a predetermined target audience. I would like our fans to be of all ages ", Lasky says while Dimitrov acknowledges that" young people seem to be very interested in what we do, and I think that is a very good sign. They are very smart people ". And, in addition, they assure, "very geeks." "I think weirdness is a virtue, and our book's dedication celebrates people who go their own way," says Lasky. "They are the only type of person worth knowing," concludes Dimitrov.

'Astro Poets: Your Zodiac Guide'
Authors: Alex Dimitrov and Dorothea Lasky
Translation: Simon Saito Navarro
Editorial: Sum
Format: Soft cover or pocket. 360 pages