Assembly 7 islands presents a proposal that guarantees the permanent position of 12,000 health workers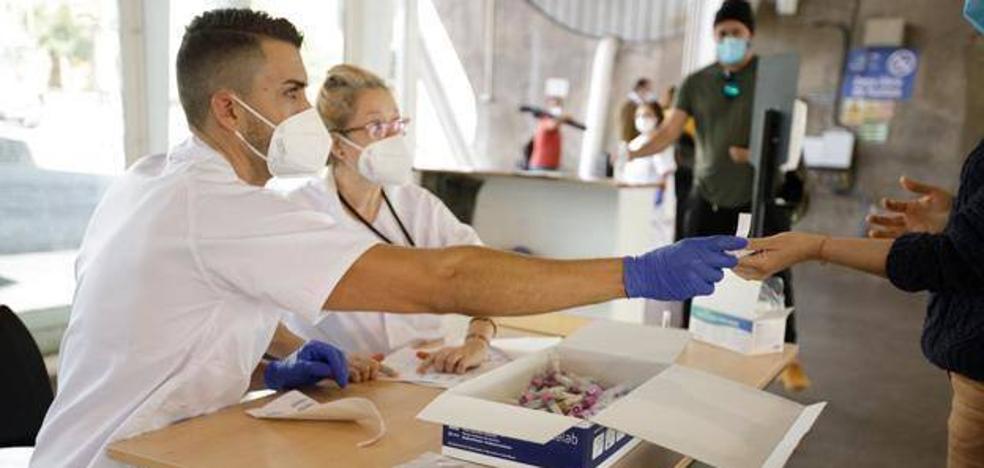 health
The vacancies have been distributed in two extraordinary selective processes, with the aim of complying with the law and reducing temporary employment in public services
Assembly7 Islands has presented a proposal to the Ministry of Health on the bases that should govern the three calls for
12,146 places in the Canarian public health system. The squares have beendivided into two extraordinary selective processes, with the aim of complying with the law and reducing temporary employment in public services. Specifically, there are 6,803 places based on merit and 1,938 by non-qualifying opposition competition. To these must be added an ordinary process of 3,405 places by eliminatory opposition competition.
«The proposal that we have presented, complemented with a schedule of dates for calls, has the purpose that the more than 12,000 places that are called are occupied by workers of the Canarian public health. We are facing very complex selective processes, especially the merit process where the largest number of places is offered. Going into more detail, they are
6,803 in which the opponent has to move. Socan present its merits in any Autonomous Community", they argue
Considering the cut-off mark for oppositions, according to a study carried out by the association, seniority accounts for 70% of the mark. Secondly, productivity is valued at 20% and the remaining 10% are training courses. In addition, or other measures to avoid the pull effect are service commissions, which can be carried out up to 3 years after obtaining the position. Finally, the calls will be made by management, not distributing the places. These bases are common for the other selective processes.
The schedule presented with dates of calls is planned for the first semester of
2023. This refers to the merits with assigned places. The second call for non-eliminatory opposition contestor close it. Finally the qualifying opposition contest. The basis of this proposal can be extrapolated to other regional and local public services.