Aspas guides Celta's comeback against Granada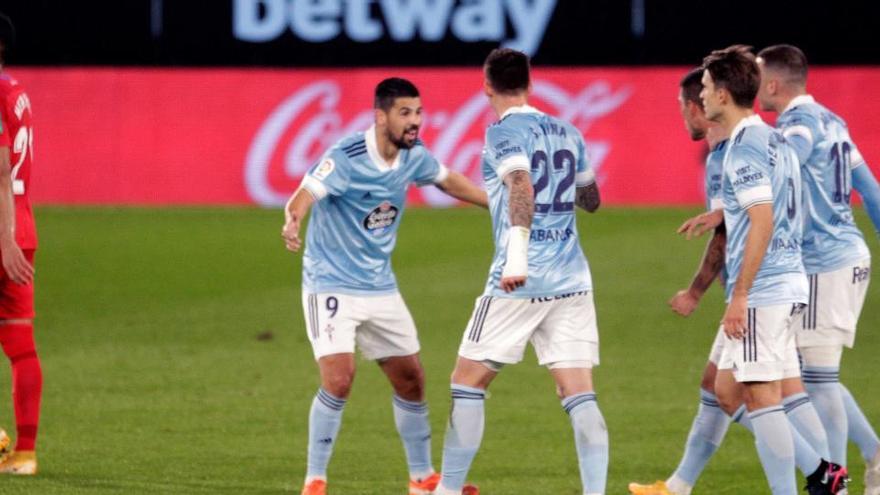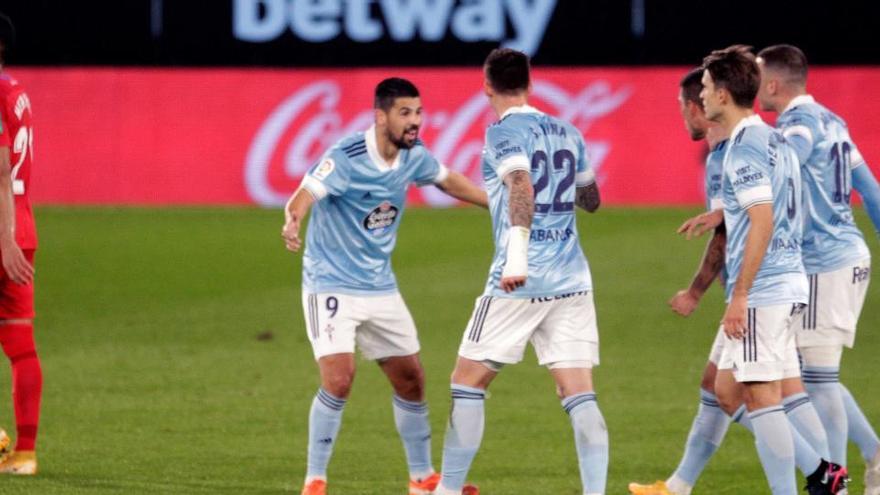 With a monumental football exhibition of Iago Aspas, Celta came back in Balaídos against Granada (3-1) in a match that clearly dominated, but did not sentence until ten minutes before the end.
It is the first victory of the Argentine Eduardo Coudet as coach of the Galician team.
Celta captured the style that Coudet wants: dominance with long possessions, intensity in pressure. He only lacked aim, a misfortune that has haunted the team since the start of the season. His lack of punch is unsettling.
The locals locked up Granada in the first minutes. With stellar blades, the omnipresent engine of their team, the Galician team created three big chances in the first twenty minutes. But he didn't check any.
Santi Mina failed the first in a heads up against Rui Silva, shortly after Nolito wasted a shot from a comfortable position ten meters from the goal and neither did Hugo Mallo hit a clear shot that cleared with a stretched Rui Silva. All three opportunities were born at the feet of Aspas.
Granada resisted Celta's impetuous start, in part due to the saves by Rui Silva, who rejected every ball that appeared in his area, like a poisoned shot by Olaza.
Diego Martínez's team plan was to wait and fight back. And it worked. Halfway through the first half, a loss by Denis Suárez under pressure from Machís caught Celta out of place, Milla invented a great long pass and Luis Suárez won the race over Tapia. The counterattack ended with a great Vaseline against Rubén Blanco.
Granada's goal did not disarm Celta, who reacted immediately with a beautiful attack that went through Denis Suárez, Santi Mina, Aspas, Olaza and Nolito; a collective action with the precision of a pencil that ended with a center from Olaza and the goal from Nolito.
The Galician team, who had possession of the ball and set the pace, continued their harassment with a shot from Brais that Rui Silva caught. But his dominance was sterile.
Simpler did the Granada, which with a counterattack near the break he touched the second goal. After recovering the ball in their field, five players rushed towards the Galician goal to have a double chance, a shot by Neva that Rubén Blanco cleared and another at point-blank range by Molina. It was not the only scare for Celta. A cross shot from Milla closed the first half.
Celta maintained command of the match after the break, although they also continued with their alarming lack of aim. He concentrated three great occasions in half an hour. Santi Mina was forced to finish off a header from Hugo Mallo; Arriving only from behind, Tapia was thrown very high; and Nolito wasted a good assist from Aspas in the area.
The Granada did not approach even once on the Galician area and Celta did not certify the comeback until the final ten minutes, moments in which Aspas reappeared, again decisive with his imbalance in one against one, his assists that are half a goal, one for Baeza and one for Beltrán, two goals that tied a victory that the Galician team had not been able to achieve for just over two months.
3 – RC Celta: Rubén Blanco; Hugo Mallo, Araujo, Murillo, Olaza; Wall; Brais Méndez (Aidoo, min. 92), Denis Suárez (Okay, min. 74), Nolito (Baeza, min. 74); Santi Mina (Beltrán, min. 83), Aspas.
1 – Granada CF: Rui Silva; Foulquier (Quini, min.75), Vallejo (Soro, min. 82), Germán Sánchez, Duarte, Neva; Herrera (Gonalons, min. 59), Milla; Luis Suárez (Soldier. Min. 60), Machís, Molina (Doors, min. 46)
Goals: 0-1, m.25: Luis Suárez. 1-1, m.27: Nolito. 2-1, m.81: Baeza. 3-1, m.85: Beltrán.
Referee: Díaz De Mera (Castilian La Mancha school). He expelled the Celta player Okay (min. 97). Celta admonished Murillo (min. 20), Tapia (min. 45), Olaza (min. 92) and Hugo Mallo (min. 95); and Foulquier (min. 52), coach Diego Martínez (min. 72) and Soldado (min. 95), from Granada.
Incidents: Match corresponding to the eleventh day of the Santander League played at the Abanca Balaídos stadium. A minute's silence was observed in memory of Diego Armando Maradona.