Aspas and the forcefulness of Celta liquidate Cádiz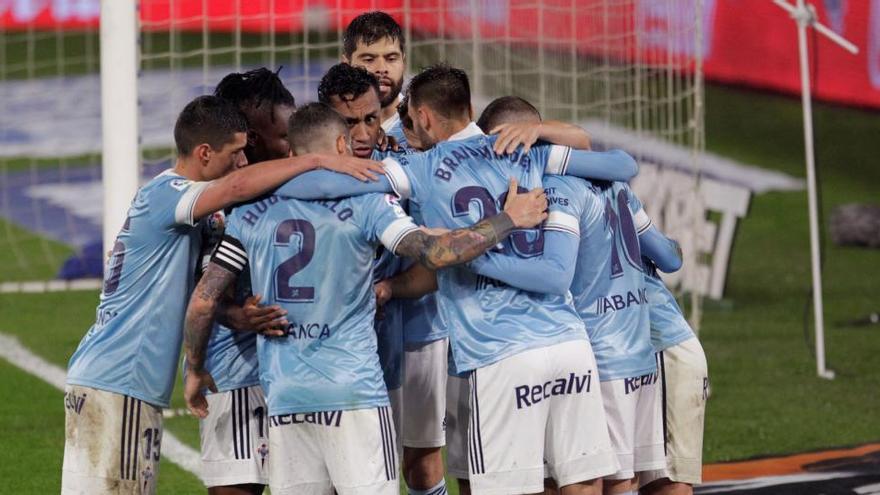 A sensational Iago Aspas led the Celta Vigo to his third consecutive victory after thrashing the Cadiz (4-0), which he destroyed with a outstanding effectiveness in the first half, the one that his rival missed to equalize the shock when Nolito had advanced to the celestial ones.
Eduardo Coudet's Celta is another. Before a rival in a great moment confirmed the good feelings from the last games, again with a clean sheet and a gigantic punch.
Nolito's early goal (min.5), after finishing a great combination of Aspas, opened the way to the victory of Celta, who had that pinch of luck when Álvaro Negredo smashed his shot into the post in the tenth minute, just after Rubén Blanco showed off Alejo's shot.
Celta had the ball but it was his rival who had another chance to equalize, after a monumental error by the central Aidoo in the exit of the ball that Alejo was close to taking advantage of with a crossed shot that brushed the post.
Cádiz forgave and shortly after Celta struck again, after a spectacular assist from Aspas to Santi Mina, who beat the back to central Fali and was knocked down by goalkeeper Ledesma, falling injured in that action that the referee punished with a penalty.
Aspas, after deceiving the Argentine goalkeeper, made it 2-0. Cádiz was able to get back into the duel, after a center by Alejo that Perea finished off, but it was the Galician team the one that settled the crash with two goals in the final stretch, the first from Beltrán, others another assistance from Aspas, and the second from Brais Méndez.
With that bulky scoreboard, Celta played loose and was able to increase their advantage with a shot from Aspas with his bad leg that narrowly missed and another subsequent shot from his that crashed into the post. Cádiz sought both honor with a direct free-kick from Iza but found himself again with a sure Rubén Blanco.
Data sheet
4 – Celta de Vigo: Rubén Blanco; Hugo Mallo, Aidoo, Araujo, Olaza; Tapia (Okay, min.67); Brais Méndez (Fontán, min.76), Denis Suárez (Baeza, min.67), Nolito (Lauti, min.76); Aspas and Santi Mina (Beltrán, min.33).
0 – Cadiz: Ledesma; Iza, Fali, Mauro, Espino (Jairo, min.46); Jonsson (Garrido, min.69), Alex; Alejo (Pombo, min.46), Perea: Álvaro Giménez (Malbasic, min.69) and Negredo (Lozano, min.69).
Goals: 1-0 Nolito, min.6; 2-0 Aspas (p), min.31; 3-0 Beltran, min.43; 4-0 Brais Méndez, min.45.
Referee: Cuadra Fernández (Balearic). He admonished Denis Suárez (min.54), Araujo (min.67) by Celta, and Mauro (min.59) by Cádiz.
Incidents: Match corresponding to matchday 13 of LaLiga Santander played in Balaídos.