Asier Martínez, European champion of the 110 meter hurdles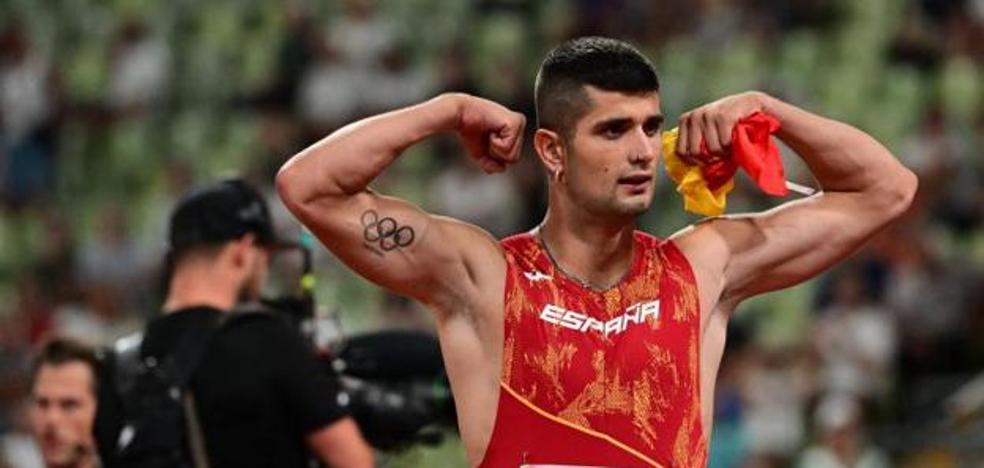 It is the sixth medal for Spanish athletics at the European Championships held in Munich
The Navarrese Asier Martínez has sat on the European throne of the 110 meter hurdles. He fulfilled the predictions that placed him as the favorite in the final and won gold in a fast-paced race, which raised doubts about the equality between the Spaniard and the French Pascal Martinet-Lagarde. The judges had to resort to the photo finish to decide who was the new continental monarch. A single thousandth gave the victory to the young man born 22 years ago in Zizur Mayor.
With the victory in the European Athletics that takes place in Munich, Martínez fuels a career with incredible progression, despite the fact that he started in this specialty only seven years ago. He surprised in the World Cups with a bronze that he himself did not expect to achieve. The first place in Germany places the Spaniard as one of the world's great short hurdle specialists.
This UPV Political Science student reached the Munich final with the best mark of all the participants. He was the candidate for victory in his first absolute Europeans. Rod Milburn's track saw the triumph of an athlete who is characterized by competing with a mentality of steel. The Navarrese was full of enthusiasm in the semifinals that were run just two hours before the final test. He accessed the semifinal directly, without having to go through the qualifying tests thanks to his excellent recent records. In the final, his Gallic rival made a terrible mark on him and both hurdlers advanced almost together to the finish line. None made mistakes and they kept the trajectory to decide the gold by one thousandth. Martínez won with a time of 13.14.
Also Spanish, Enrique Llopis finished the final in 7th position after tripping over the second fence (14.81). Martínez's is the sixth medal for Spanish athletics at the European Championships held in Munich.