Asier Etxeandia: "The sense of ridicule is overrated" | Babelia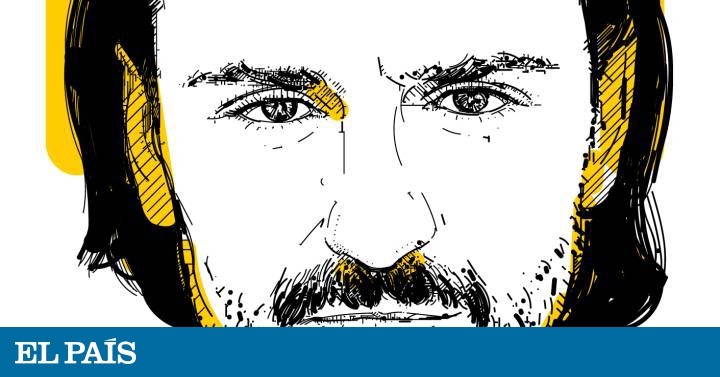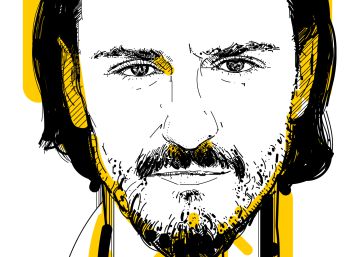 Asier Etxeandia (Bilbao, 1975) is a versatile interpreter. He shoots the same with Almodóvar who does theater or television series, but also two years ago he formed the musical group Mastodonte, together with the instrumentalist Enrico Barbaro, with whom he will be busy this summer. Today he sings in Madrid and on July 24 in Seville.
¿Whatand took him to be an actor?
I was born being others, it was the only way not to go crazy.
¿CHow actor Asier Etxeandia relates to musicpsycho of the same name? I mean, whatand bring each other?
They are not separate, they live together. For you they are two things, for me it is the same. It is me doing what I do in different ways. And with the same objective, to move
Do you feel much difference when you go on stage to sing than when you do it to perform a play?
No. Although singing your own songs makes you more vulnerable than interpreting other people's texts. But the process is the same.
¿CorI will defineto the sound mastodorntic?
Epic, resounding, celebratory, playful, emotional, hopeful, danceable, elegant and intense.
¿Whatand song I would haveDid you like to sign?
Eye in the Sky, from The Alan Parson Project. Heroesby David Bowie.
And your favorite singer or group?
David Bowie and Madonna.
¿Whatand kind of minehates sica?
The one that tries to appear to sell. Anyone lacking identity.
From whathe threw mores during confinement: books, moviesbutts, mumusic, televisionorn? ¿Some youspecial title?
Music and cinema. The disc Pink moon, by Nick Drake. AND Giant, film that obsessed me in my childhood. It has moved me again.
¿Whatit washas seen mores times in your life?
ET My Aunt Clara took me as a child.
¿Whatand role as an actor has marked him mores?
The ringmaster of Cabaret.
¿Whatand book or books do you have on your nightstand?
Goodbye to my concubineby Lilian Lee.
Any one that couldn't finish?
The Divine Comedy from Dante. I tried with all my effort.
¿Whathe is socially overrated?
Social networks and the sense of ridicule.