Asia Argento: "When I wrote my autobiography there were times when I cried and typed hard"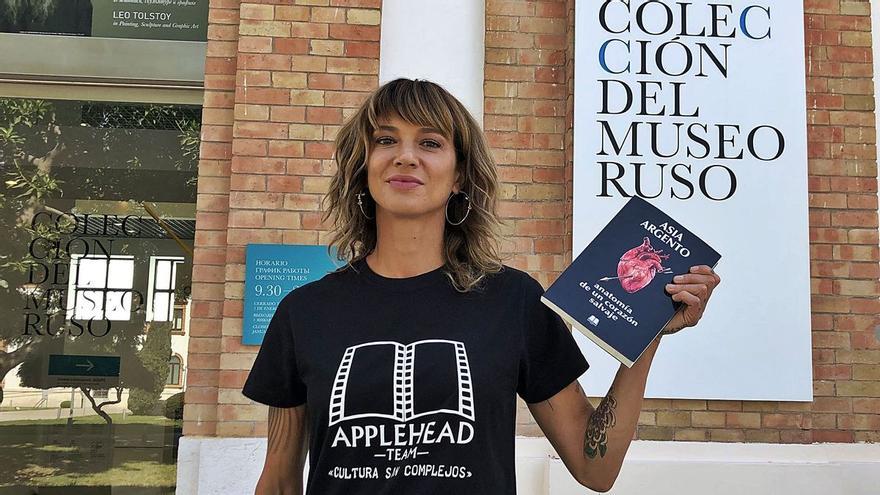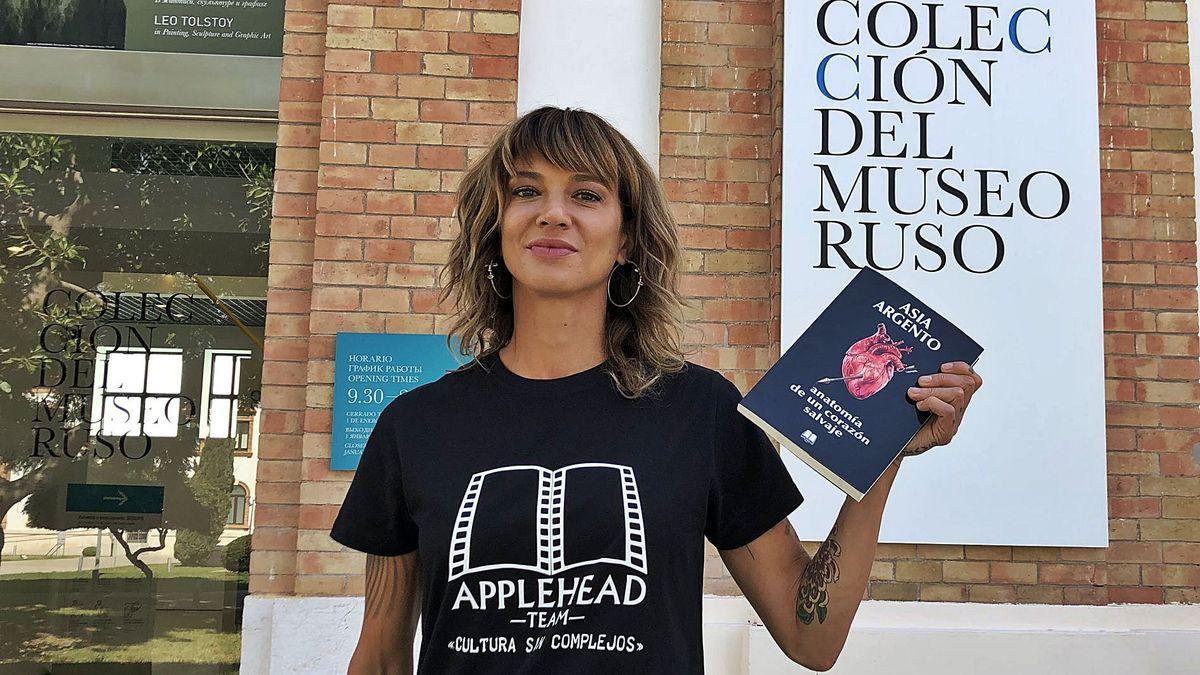 Italian actress and director Asia Argento He presented this Sunday at the Russian Museum his autobiography, Anatomy of a wild heart, published in our country by the Malaga label Applehead Team; a brave and risky book in which he reviews his life and provides the opportunity for his Spanish followers to learn about his history in depth.
-There are two types of books of memoirs, some in which the author makes an adjustment of accounts with himself and others in which he adjusts them with others.
-My book is of both types, because I have felt resentment towards others but I have also wondered if I am guilty of some experiences, such as violence by my mother or Harvey Weinstein.
-Remembering your life and putting it on paper, has it been a more liberating process than hard or vice versa?
-In the beginning it was very painful, I had to really make an effort to do it and I imposed schedules to be able to write it. There have been times when I have cried and typed hard, but it has been a quick process, because I started at the beginning of August 2020, the first draft was delivered in October and in November I had the final version. The moment of liberation or catharsis came later, when the book was already on the street and I saw that the people who appeared recognized themselves in it.
-Which part has it cost you the most to write?
-It has been very tremendous. The hard part for me has been finding the part that was happy.
-Misunderstood is the title of one of his films. Could it also be that of a movie about his life?
-That film, in fact, is my autobiography, what happens is that I did not say it or admit it when I made it; it was as if he had masked it, but the person who has read the book and seen the movie realizes that it is the same.
-Why did you choose a small Malaga publishing house to launch your book in Spanish?
-I was not the one who chose them but it was they who found me. I looked for it, I saw a little what the publisher was like and I realized that it was the right one to publish this book. Being a publisher dedicated to cinema and to art she was convinced that they were going to defend the book much more than other publishers.
What is the worst that has been said about you?
-Lies are the worst that has been said about me. When they told me I was a prostitute with the Weinstein theme that was what really hurt me, because if I had been, I would have told the truth. My problem is lying.
-Some time after the foundation of the #MeToo movement, what do you think you have contributed to our society and culture? Has it been domesticated, has it become a fad, or is it still necessary?
-It has contributed many things, especially that it put Weinstein and other predators who were a danger to society in jail. I do not know if it is a fad, but it has been used in a wrong way or different from what it was at the beginning. Many people have tried to take advantage of it by writing things on social media and making money at their expense.
-He has regretted having entered the world of cinema so early, with only 9 years. What would you have liked to be when you were little?
-Although I have said that a few times, in reality I am not sorry, because what I am now is the product of all the experiences I have had since I was a little girl. What would have changed? Maybe he would have had a more carefree and different childhood.
-He is also dedicated to music. In fact, he is now releasing a new single, I'm broken. What does music give you that cinema doesn't?
-Music has given me the best movies I have seen, it is something that also happens to me with literature. It gives me images and feelings as if I were watching a movie.
-In that song you draw a parallel between Frida Kahlo and you. How are they alike?
-I am similar in two things: the first is that I was also in bed because I broke my knee and the second because of the message she gives, a message of resilience and for the women of the world.
-If you published, in about 30 years, the second part of your autobiography, how would you like it to be titled?
-It would be titled I've done the best I could.