Arturo Fernández dies, eternal theater gallant, at 90 | Culture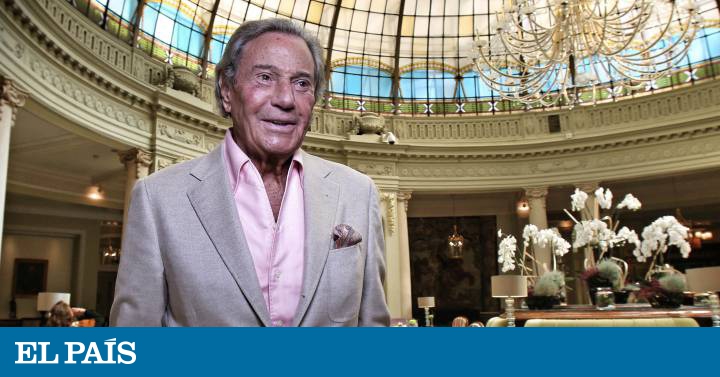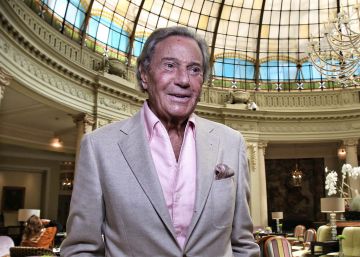 Arturo Fernández (Gijón, 1929), the eternal heartthrob of the theater world, has died in the early hours of this Thursday at the age of 90, according to his wife confirmed to the newspaper The New Spain. The dilapidated professional career of the actor was interrupted on April 2, when he suspended the performances of High seduction, a comedy with which he toured Spain. Fernandez was operated in a hospital in Madrid with a stomach ailment that could not be recovered. After the "do you know who said …" of Eugenio in the eighties and the "sinner" of Chiquito de la Calzada revealed in Genius and figure in Antena 3 in 1994, thousands of Spaniards included in their conversations the "chatina!" by Arturo Fernández since 1996. Few actors, like it or not, can boast of having introduced themselves with their locutions in the talks of citizenship.
Since many years, Arturo Fernández had been devoured by a single character in the tables: the eternal gallant, seductive, elegant and fun. And many film and television fans will only remember him for it and for his eagerness to offer headlines at all costs by not shying away from expressing his conservative political views: in 2012 he lashed out with outbursts against those who were mobilizing against the policy of the government he presided over Mariano Rajoy and, more recently, announced his negative to carry High seduction to Cádiz for being a city governed by Podemos.
However, the race of Arturo Fernández It goes far beyond all of this. And much more than a "chatina!" Before becoming a very popular figure of theater and television, he participated in more than 70 films since his debut at age 24, uncredited, in The kiss of Judas (1954), by Rafael Gil, with whom he would work on six other films. The actor soon became a constant presence in Spanish cinema: only in the sixties he played 30 films, some of them turned into hits as powerful as María, registration of Bilbao (1960), The last summer (1962), Scale on Hi-Fi (1963), Currito of the Cross (1965), Camino del Rocío (1966), these last two also under Gil, and You will not want your neighbor's wife (1968), one of the nine films in which it was directed by Pedro Lazaga.
But the younger ones may not know that Arturo Fernández He was not just a comedy actor. Moreover, at the time he revealed himself as a solid dramatic performer and, between the end of the fifties and the middle of the sixties, he participated in more than 10 films of black genre, in most of them directed by Julio Coll, responsible for the boom in Barcelona of this genre. Works as Fifth district (1958) and A glass of whiskey (1959) revealed an actor more than solvent, even if he did not possess a wide register.
Decades later, I would return to the black cinema at the hand of José Luis Garci in The crack II (1983). That same year he filmed Truhanes, in the company of Paco Rabal. Surely little did he imagine that this film would make him live one of his most famous hits, since ten years later it would become a series that would be one of his most thunderous television triumphs. Telecinco premiered Truhanes in 1993 and issued it until the following year. Arturo Fernández, although he was already an idol in the theater, entered the homes of the Spaniards to stay, because in 1996 his television culmination came with The house of trouble, series of overwhelming popular acceptance that Antena 3 issued during four years, between 1996 and 2000, and that managed to maintain an average of six million spectators, something that today is completely unthinkable.
His work earned him two TP de Oro and an Iris Prize, awarded by the Academy of Sciences and Television Arts of Spain. It was there that Arturo Fernández managed to incorporate "chatina!" And "milk!" Into the vocabulary of the Spaniards and also where he was definitively pigeonholed in his role as mature vividor, in exquisite ways and innate seducer, which would take him later to a kind of acting autoparodia in which always seemed to move at ease. Those were years of glory in which the actor managed to get the public to affirm something that is within the reach of a few: "I'm going to see a series or a play by Arturo Fernández".
His last work for television would be the aborted series Like the dog and the cat on TVE, in which he played the double role of two twin brothers, which was canceled after the broadcast of only four episodes. Disenchanted with the medium and also with the cinema (he only shot six films between Truhanes, in 1983, and his farewell in 1995 with Since the morning dawns), Fernández only stepped on the stage since then, in a repetitive spiral that led him to definitely interpret a single prototypical character. So, partly because of their own decisions and partly because of a certain contempt of Spanish cinema, a solvent actor was relegated from the screens.
His awards are endless: son of his native Gijón and adopted son of Oviedo, got, among others, the Award of the Syndicate of the Show to the best actor in 1961 and 1968, the Medal of the Circle of Cinematographic Writers for the best actor by Truhanes in 1983 and the Medal of Honor in 2015, the Medal of the Ministry of Culture of Merit in Fine Arts in 2004 … An actor of proven professionalism that, in recent decades, was entrenched in the comfort of an interpretive convention in the field professional and in a tenacious political position in public life.
(tagsToTranslate) die (t) arturo fernández (t) galán (t) eternal (t) theater (t) 90 (t) year (t) actor (t) maintain (t) activity (t) scenario (t) last April (t) suspend (t) representation (t) ailment (t) stomach (t) power (t) recover



Source link