Artur Mas interviews Iván Redondo on 8TV: "I am sure that the Constitution will be reformed before 2030"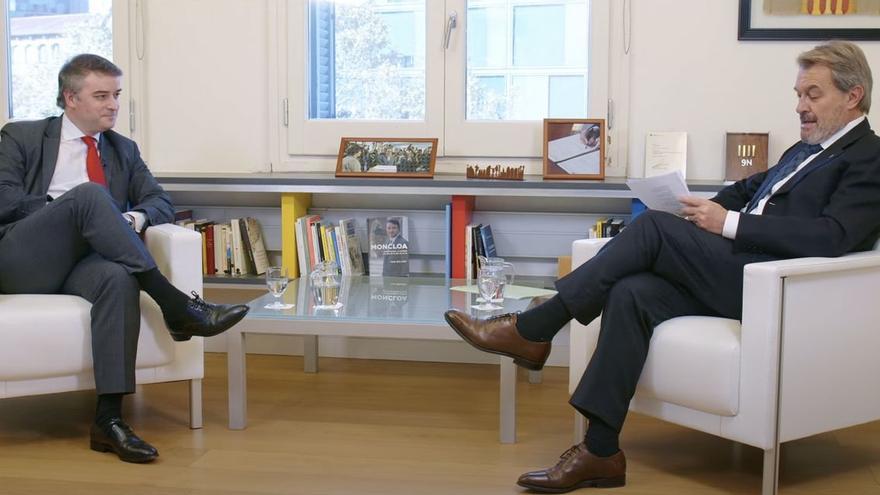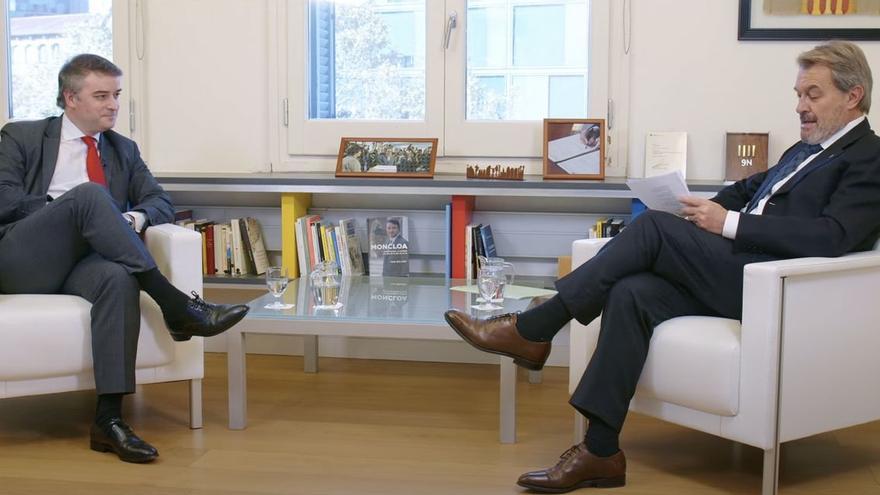 For a few weeks, the expresident of Catalonia, Artur Mas, speaks every week with various political personalities "to regain the political prestige" that has been lost in recent years. This week he spoke with Ivan Redondo, which has been the fifth and last guest of the first season of a format that has already ensured that it will be resumed next year.
This meeting with the former adviser to the president Pedro Sanchez It has been produced by the tour that Redondo is carrying out to promote his book 'The politics or the art of what is not seen'. In his talk with Mas, he has made clear his discomfort with the PSOE: "When you give everything and do not feel recognized, a disaffection occurs. And that has happened to me. "
That disaffection that he claims to feel, Redondo has extended to the rest of the population, among which he feels a discomfort with the political class of our country. For this reason, he is convinced that changes will soon take place: "Open lists, forms of participation must return," because according to him, this is the only way for citizens to "believe in politics" again.
Continuing on the path of change, he has not hesitated to make clear his belief that the Constitution will change in the coming years: "I am convinced that it will be reformed before the year 2030 ". However, Artur Mas has not been so optimistic about it, as it was one of the things he asked for during the succession of the you process and that it was completely ruled out by the governments of both PP as of the PSOE.
To achieve this, Redondo has made a football comparison: "As a good midfielder you have to take good care of everything that comes your way and break a leg if necessary, that is, advise and investigate and give good data, that is, good passes. Build your own frame within the playing field. " After this metaphor, he has asked that good politics be recovered with a suggestion, which the opposition is involved in redefining the pensions: "It would be a gesture of modesty and good politics. A good opportunity to make normal what is normal on the street."