Artists from Luján Pérez perform 'Rows of Paradise' by José Caballero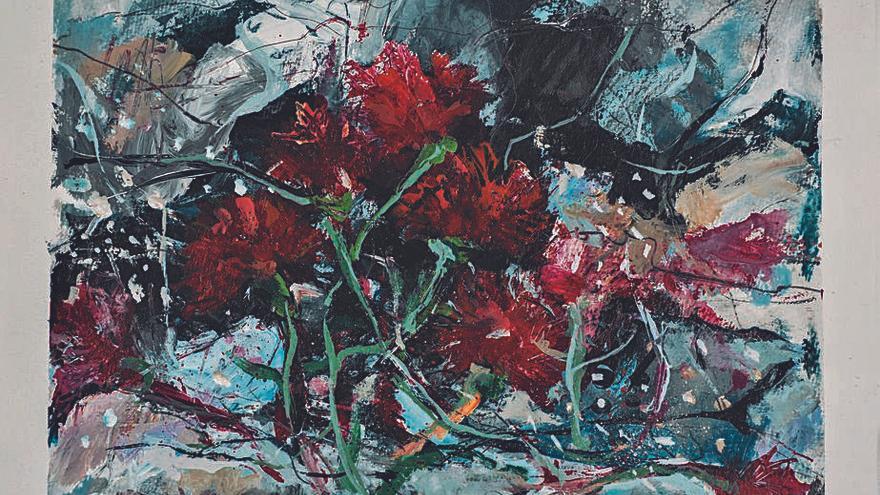 Within the Sicut Verba series, the Mercurio publishing house has just re-edited the work Filas de Paraíso by the Canarian poet José Caballero Millares, winner of the 1983 Tomás Morales poetry prize and the second prize for poetry in the city of Las Palmas 1995.
The new edition has two important features. In the first place, the 16 poems included in the new edition are illustrated by as many artists and teachers from the Luján Pérez de Las Palmas School of Art. The illustrations show the deep immersion that the authors have undertaken when unraveling the nebulous mystery of the verses to which they devoted their attention.
The work carried out has been a clear exercise in translating the word to the image that it recreates in the artist's mind using different artistic methods to carry out this project from graphic work, photography, drawing, painting and mixed techniques. .
Second, and in order to publicize the work of Caballero Millares beyond the Islands, the poems have been translated into English by Manuel Wood, a contributor to this newspaper, and Richard Clouet, professors at the ULPGC. An added value, taking into account what it means to translate the truth expressed by a poet into another language, even more so when the original is cryptic in its ideas and transgressive in its writing.
The collaboration of the photographer Manuel García Núñez has made it possible for both the illustrations and the photo of the poet, included in the publication, to make the edition a remarkable work.
José Caballero Millares was born in Las Palmas de Gran Canaria in 1935. Professor of English Philology, he has written New Point, Counterpoint, Pictures of an exhibition, Ashes of approximate life, From pleasure to infinity, among other publications. He has the Tomás Morales Prize for poetry along with other recognitions.