Artificial intelligence to guide professional vocation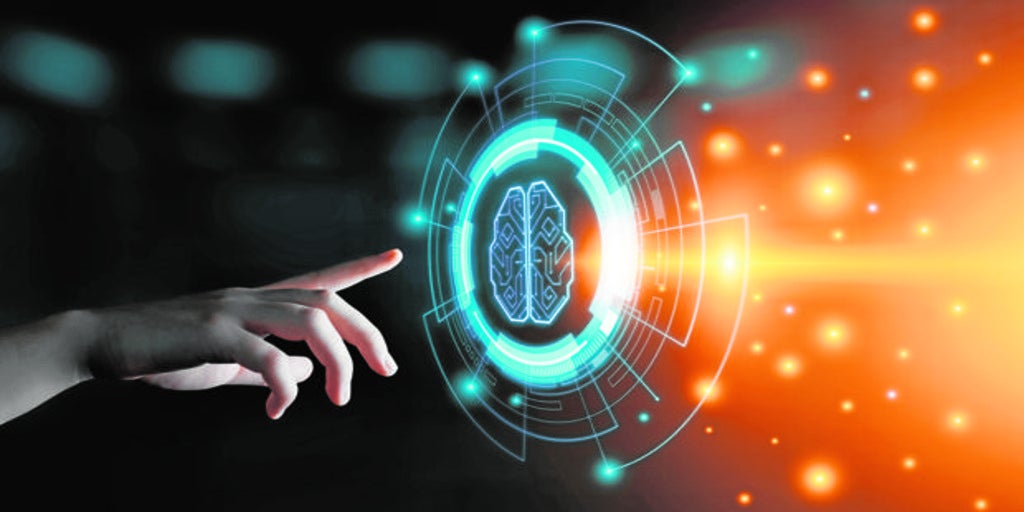 B.Rodrigo
Updated: 02/28/2022 22:19h
Keep
Related news
For most young people, choosing a career is one of the first difficult decisions they face in life. In the orientation that students receive during Secondary and Baccalaureate, Artificial Intelligence is gradually being introduced to help in decision-making. "AI plays an important role in the proliferation of online solutions and tools for recruitment and training involving career guidance processes. It allows the degree of automation to be increased thanks to powerful recommendation systems based on data, even allowing training routes to be built", explains Raúl Hussein Galindo, head of ITI's Advanced Data Analysis Service. These types of tools must take into account all the profiles of the person being analysed.
"Not only take into account skills, knowledge and professional interests, but also aspects related to personality, personal interests, complementary skills, hobbies, etc.", he highlights.
The Singularity Experts platform accurately identifies the studies and jobs that are best for each person thanks to AI, which "has given us a unique ability to model the behavior of our data on human profiles and jobs of the future based on rules of business, and produce a model that allows us to reason and make knowledge inferences that are explicit and implicit in said data", explains its CEO, Elena Ibáñez. "Bearing in mind that we handle 50 dimensions on a scale of 1-100 per person and more than 3,000 jobs of the future, our algorithms allow us, through this layer of intelligence, to generate inferences between the millions of possible combinations and accurately discover the jobs more similar," he adds.
He highlights that there are jobs with a future for all profiles, whether technical or humanistic, and "we cannot afford not to be happy with our work." To find the one that best suits each person, they carry out tests that include a computational thinking test, an affinity for exponential technologies, an emotional intelligence test... as well as a 'soft skills' report. And the results surprise young people, first when they see their evaluation and then when they see the jobs, because they assure that "they did not know they existed and that they could be good at it."
Decision making
The Zeno Quantum company also guides and accompanies young people in their choice and bases its work on research, science and technology. "We use a technology that, through algorithms and AI, builds tools to help decision-making," says its CEO, Diego Delgado.
Remember that a student's professional career begins when they choose the studies. «The objective must be to find out what I am going to dedicate myself to, the profession, and a path must be traced to achieve it. We cannot guarantee the future, but we can measure it, with analysis models, which allow us to have the DNA of a student and compare it with the profile of many professions », he underlines. From science they try to see what profile the students have as students and what professional profile fits them best. They also use a predictive method, with the ESO notes they can predict the Baccalaureate notes and see the careers that can be accessed.
While this technology tool can be used individually, it is best used by a counselor. For this reason they have created the 'Me Orienta' program which is already used by several centres. Through it, 50,000 students have passed, of which "91% of the students work in what they were trained and 83% with long-term contracts." This tool identifies 16 professional fields and 1,300 jobs. "The first big surprise that students take is that many are unaware of their great potential, the second is to see how you trace the best academic itinerary and how that is strategic to build their path," says Delgado.
At Colegio Ntra. Sra. de Monte-Sión (Torrent), Jorge Mil is one of the teachers who is working with the 'Me Orienta' project with 4th ESO and 2nd Bachiller students. "In ESO the idea is to seek the orientation that parents and students demanded of us because it is easier to choose the Baccalaureate modality. Until now, they stuck to choosing the easiest subjects, those that gave the highest marks or where their friends went", explains the teacher. Already in the 2nd year of Baccalaureate, with the grades for the first term and part of the second, they have a simulator to see the options for access to the races. "It helps them focus and get their act together or come up with a plan B," he explains. He assures that it is working very well and that the results surprise young people, «you don't have to think about the subjects but about the job you want. When you choose the profession then you see the careers that lead to it.
View commentsTopics



Source link