Artificial intelligence completes Beethoven's unfinished Tenth Symphony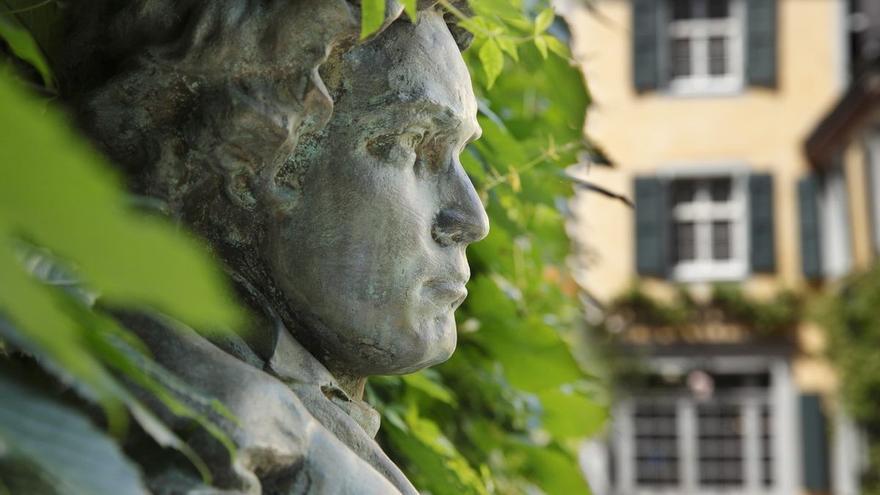 The Tenth Symphony of Ludwig van Beethoven, called the unfinished because the composer never completed it, was ready for its premiere this Saturday in Germany, the result of teamwork between artificial intelligence and musicologists.
More than a year late, since it was to be revealed in the Beethoven Year commemorating the 250th anniversary of the birth of the genius, the piece composed from a few bars and incomplete manuscripts will finally be presented.
The delay in filing occurred in the midst of many postponements that, by imperatives of the pandemic, wrapped up the program designed to commemorate the birth of Beethoven in Bonn, in December 1770.
Next to the calendar concerts, galas, exhibitions and academic sessions that should have developed in 2020 remained affected by restrictions the work of the team of computer experts, composers and other experts involved in the work of completing the unfinished symphony.
From those handwritten bars and following the logic of algorithms, the style of the composer and the deduction has been composed that piece, as previously it was done with other unfinished works by Gustav Mahler and Franz Schubert.
The entire project has been promoted by the telephone company Telekom, whose headquarters are in Bonn, Beethoven's hometown.
At the head of the responsible team is the director of the Karajan Institut in Salzburg, Matthias Röder, who defined his work as an exercise in "mental and psychological reconstruction", in addition to musical.
"You have to imagine the moment when Beethoven was at the put those ideas down on paper, when taking his notes, "explained Röder, in a statement, before tonight's premiere.
The other part of the work consisted of applying musical learning techniques to the computer, to generate in it music creation models similar to the talent of genius.
The Tenth Symphony was incomplete on the death of the genius, in March 1827, in Vienna. "Artificial intelligence offers us between 20 and 100 different versions of the same compass. It is fascinating, but at the same time very risky, since many of the variations are plausible, "according to musicologist Robert Levin of Harvard University.
The 10th Symphony will be premiered by the Bonn Beethoven Symphony Orchestra, under the direction of Dirk Kafthan.