Artificial intelligence: a critical weapon that we can use to our advantage | Trends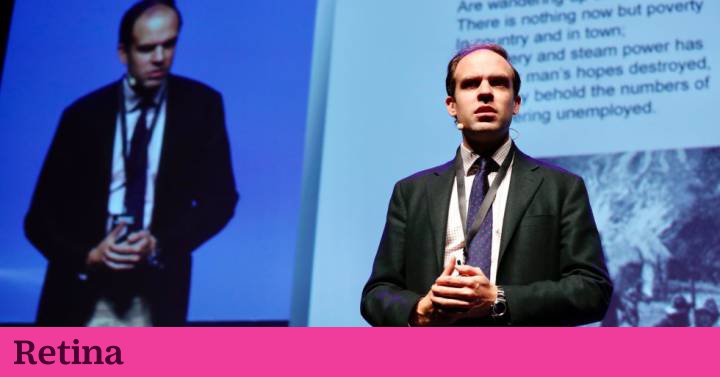 We are going through moments of rapid technological changes, and for Carl Benedikt Frey, co-director of the Oxford Martin School Technology and Employment program, one of the most important is how technology influences employment. Faced with the threat that many of our jobs can be automated, Frey believes that the machines do not have to be perfect to take our work: it is enough that they do it better than us. So, "why do people decide to participate in the industrialization process?" He asked during his talk. "They don't really do it voluntarily," and he recalls what the British Government did in the 17th century: "He sent an army larger than the one he sent to fight Napoleon." He warns that we should not repeat certain errors. "If there is a demand to restrict automation, this demand must be answered from the political environment. We have to find the best way to face this transition. "
Economist José Carlos Díez agreed with Frey on the risk that society faces with the automation of employment and added that where it can have a greater impact is in regions with low-skilled jobs. "We should invest more in continuing education programs," he said. Antonio Cortina, deputy director of the corporate studies service of the Santander group, warned of the increase in income inequality: there is a population segment that is not able to develop its potential, and insists on the same solution "to ensure that social growth be inclusive. "
This is joined by the geopolitical conflicts that have been happening in recent months. According to Díez, with globalization, Europe has lost competitiveness in certain industries. "Overall, 2020 is going to be a complicated year," he warned. Cortina goes further and comments that if the duel between the US and China continues to escalate, Europe may have to choose between getting on one side or the other because it would not have the strength to be independent.
AI for good and for bad
China is the king country of artificial intelligence, the same one that is automating jobs and that forces us to continue training so as not to run out of work. It seems necessary then to reflect on it and what it will bring us in the coming years.
Omar Hatamleh, former director of innovation in engineering at NASA, yesterday cited very striking data from Boston Consulting: the robot market is going to be worth 70,000 million in 2025. And we not only compete with these machines from a manual point of view: "Also from the intellectual point of view, "he warned. Hatamleh highlighted the complexity of algorithms, the power of computers and big data. In his opinion, "the good thing about artificial intelligence is that we can put collective learning into practice, which makes machines increasingly efficient."
Talk to the wall. One of the most innovative forecasts in the morning was that of Nacho Martín, design director of Fjord, who assured that "the next frontier to interact with digital content will be the environment of the spaces".
Handicaps Martín proposes moving from using the mobile phone to using the spaces that surround us. It is a proposal not free of handicaps. "If today we find criticism for being connected to a mobile, what will happen when it is the spaces that observe us and with which we interact," Martin said.
A social connection "It will be a 360-degree interface with which we can relate. This implies being able to interact in a space shared with other people and even with the environment. The interaction will not be as isolated as with the mobile, "explained Martín, and gave as an example an art exhibition that encourages group participation.
. (tagsToTranslate) artificial intelligence (t) (t) weapon (t) critical (t) critical (t) being able (t) to use (t) profit (t) machine (t) to have (t) be (t) perfect ( t) perfect (t) remove (t) work (t) enough (t) to do



Source link