Arrested the brother-in-law of the murdered woman in Burgos also accused of mistreating her | Society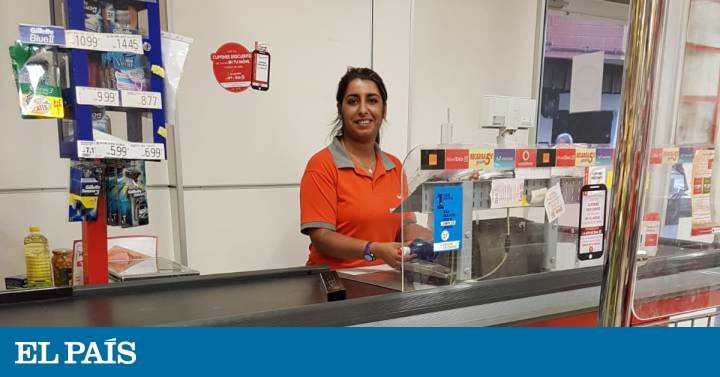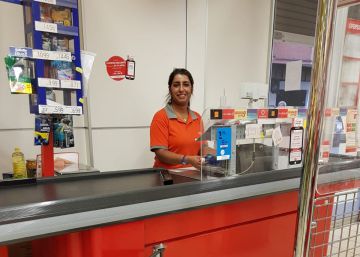 The Civil Guard has arrested the brother of the confessed author of the murder of Monika Asenova, of 29 years, this Monday in the Burgos municipality of Salas de los Infantes, as alleged perpetrator of a crime of sexist violence against her sister-in-law. The sub-delegate of the Government in Burgos, Pedro de la Fuente, added that there are indications that the two brothers, they will be taken to court in the next few hours, they also beat and insulted to the two daughters of the woman, both minors.
The two men, of Bulgarian nationality, like the victim, insulted and assaulted her regularly in the home, so that everything that happened was on an intimate level and, apparently, no more people knew him, according to the story of the subdelegate. Subsequently, in statements to reporters after a concentration of condemnation of this crime, De la Fuente explained that the victim's brother-in-law was a "continuator" of gender violence that exerted when his brother was not at home.
De la Fuente has appealed to people in the home environment where they suspect that this type of situation is taking place to be reported and thus ensure that they do not go unpunished or prevent reaching irreversible situations.
Monika Asenova was stabbed on Tuesday by her partner inside a house where they did not reside after the fire that occurred on June 28 and is now being investigated again after being closed at first. Asenova was treated still alive in the street of, at least, a deep stab in the chest. The Civil Guard investigates if he jumped from the house to flee from his partner, fell or was thrown by his attacker, who shortly after he surrendered and confessed to be the author of the murder.
The Government Delegation for Gender Violence has confirmed on Tuesday that the death of Asenova is a sexist crime, the number 28 of this year and the 1,004 since the statistics started to be registered in 2003. So far in 2019 there has also been a Minor has been killed by his father, and there are already 19 children who have been orphaned by gender violence.
Of the 28 women murdered, only four had reported the aggressor, 14.28%. In addition, the cases of Romina Celeste, murdered in Lanzarote at the beginning of the year, and that of Lisbete, 29, dead in Ayamonte (Huelva), continue to be investigated.
Since 2003, 1,004 women have been killed by their partners or ex-partners. In addition, there are 28 children killed by their parents or their mothers' partners or ex-partners since 2013, when they became part of the statistics, and another 250 have been orphaned since then.
(tagsToTranslate) stop (t) brother-in-law (t) murder (t) burgos (t) accuse (t) mistreat (t) sub-delegation of government (t) believe (t) exist (t) hint (t) assassin (t) brother (t) hit (t) insult (t) two (t) child (t) minor (t) woman



Source link