Arrested in Madrid the murderer and rapist who kept Germany in shock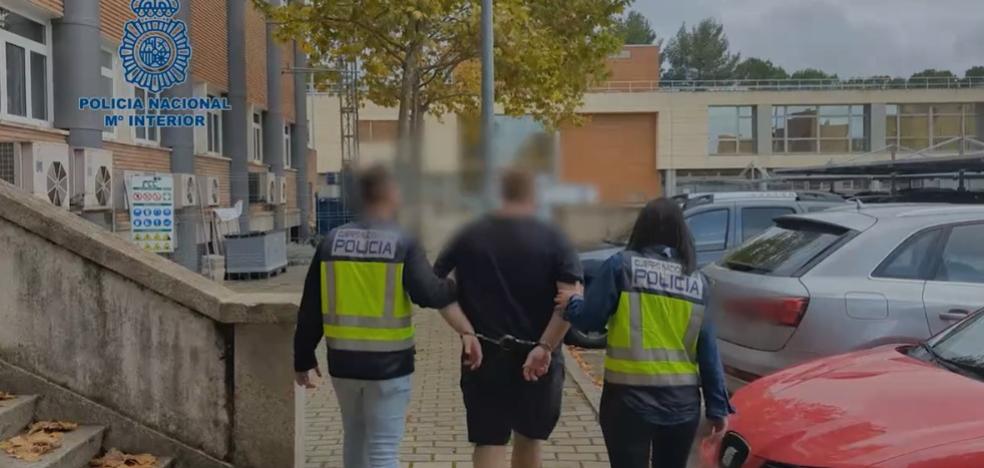 Jan T. had fled by car to Spain after killing a young nurse on November 9 in the Rhineland
The National Police arrested last Tuesday on a highway on the outskirts of Madrid the criminal who had been shocking all of Germany in recent days. Jan T, 30, is accused of raping and killing the young nurse Johanna K., 21, in the early hours of November 9 outside her home in Warendorf, North Rhine-Westphalia.
The events have shocked the entire country due to the cruelty shown by the murderer, who was known to the victim and her family since he had worked in the same clinic as Johanna some time ago, also as a nurse. Jan T, after intercepting the young woman around 5:30 in the morning, forced her to enter her home by threatening her with a knife. After sexually abusing the nurse, he suffocated her. Subsequently, he stole her mobile phone and wallet (which he ended up throwing into a nearby lake) and with his credit card he withdrew 1,000 euros from ATMs in the area.
Videos to the family

A few days later, the now detainee contacted his parents and a friend of the victim, sending them videos via instant messaging where he claimed to be the murderer and threatening to commit suicide. However, the police did not believe at any time the version that they intended to take their own lives.
The German authorities alerted on November 14, through the Schengen police cooperation systems (Sirene), that Jan T. had most likely fled to Spain aboard his own vehicle, an Audi A3 with German registration.
The investigations of the Fugitive Group of the National Police bore fruit hours later when they located the suspicious vehicle moving along the A-3 in the direction of Madrid. Immediately, the agents set up a device to intercept the confessed murderer, who was captured at 1:05 p.m. at the first toll of the R-3, in the vicinity of Arganda del Rey.