Arrested in Granada for harassing a woman to leave work and marry him | Society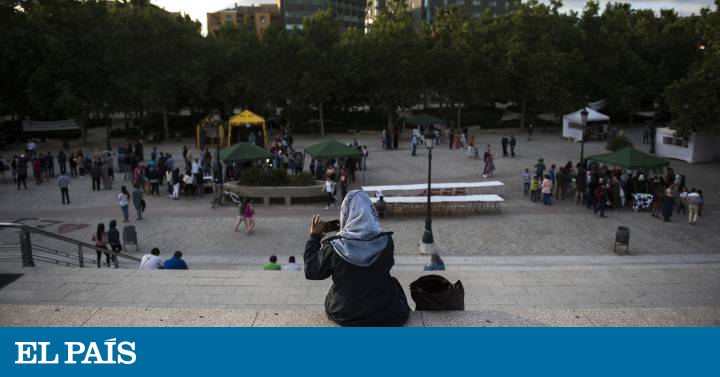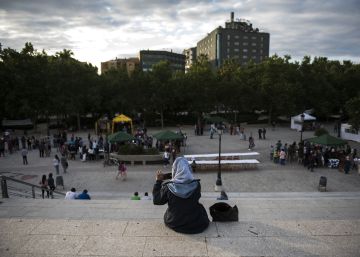 The National Police has arrested in Pomegranate to a 34-year-old man of Muslim origin and German nationality as the alleged author of a crime of harassment against a woman of Moroccan origin. The individual, who frightened her daily for a month to make her think she could be assaulted, followed her to her job to persuade her to leave the job and marry him, arguing what a Muslim should do.
As explained by the armed body, on Sunday night, a call to 091 alerted the agents. A woman was being chased by a man who had her frightened and could assault her. Once in the place, the woman told how on a daily basis, for about a month, an individual of Muslim origin who knew no information subjected her to constant harassment in her workplace. The detainee, according to the complainant, told him that it was not necessary for him to work outside the home, but that he should stay at home, comments with which the victim became threatened and for which he feared for physical aggression.
The harassment of the man did not stop there and had been increasing during the last days until he got to raise the tone of his words and gestures and touch it. The detainee, in the words of the alleged harassed, warned him that if he was still in employment something serious could happen, while urging him to marry him. Thus, the situation had reached a point that had forced women on several occasions to leave their jobs and start the career to get rid of the individual.
The woman had come to consider leaving her job despite the damage it would cause her and her family, for whose lives she was also fearing. However, the agents last night located the man in the vicinity of the place, who said he did not understand how it was possible for a Muslim woman to work and go alone at night. Given these evidences, according to police sources, they arrested the man who was transferred to police units and has already been brought to justice.