Arrested for threatening death and persecuting two transsexuals in the streets of Valencia | Society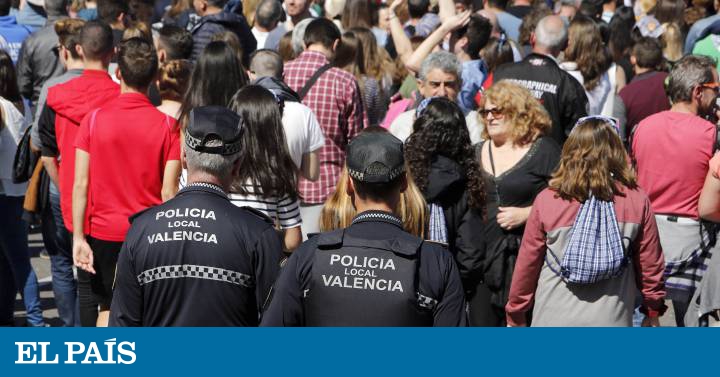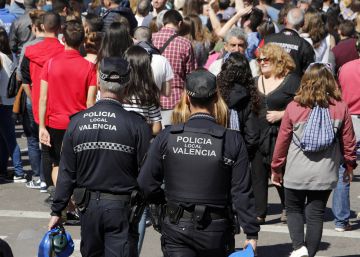 The Local Police of Valencia has arrested two young people aged 18 and 21 for allegedly persecuting and threatening two transsexual women, at dawn and in the street, with cries of "fags, we are going to cut your cock" and "you have to kill people like you." The events occurred around 3.50 last Saturday, November 23, when the women were at a bus stop on Joaquin Ballester Street, in the Les Tendetes neighborhood.
A vehicle with three occupants stopped at its height, with the two arrested in the pilot's seat and the co-pilot. Both supposedly they began to insult them telling them "fag, travelo shit, you have a dick. "Faced with these screams, a man tried to intercede for the two women and was also beaten by the suspects. The young people came to try to run him over, so he left the area quickly and gave the warning to 092 , according to Europa Press.
The victims decided to leave, walking on the sidewalk, and were followed by the alleged perpetrators aboard the car, so they chose to enter a park. The two young men then followed them on foot, threatening them to the cry of "let's kill them." Then one of them allegedly took a chain out of the car and tried to threaten them with these phrases: "Fags, we are going to cut your cock. You have to kill people like you. Are you not ashamed for your family?"
After hearing the threats, the women tried to flee through the park and the young people separated to try to block their way, so they chose to return to the bus stop where they had their vehicle parked. Once they got into the car and started, the suspects chased them back to the emergency door of the former La Fe Hospital, in the district of Campanar. At that moment, when they noticed the lights of a police patrol, the victims called their attention and managed to stop the youth.
Finally, the alleged perpetrators were caught on Ricardo Micó Street and identified and arrested for insulting, threatening death and persecuting transsexuals, while the third occupant only provided his information as he did not participate in the events. Inside the car they carried the chain with which they allegedly threatened the women.