Arrested five months later the author of a brutal rape in Igualada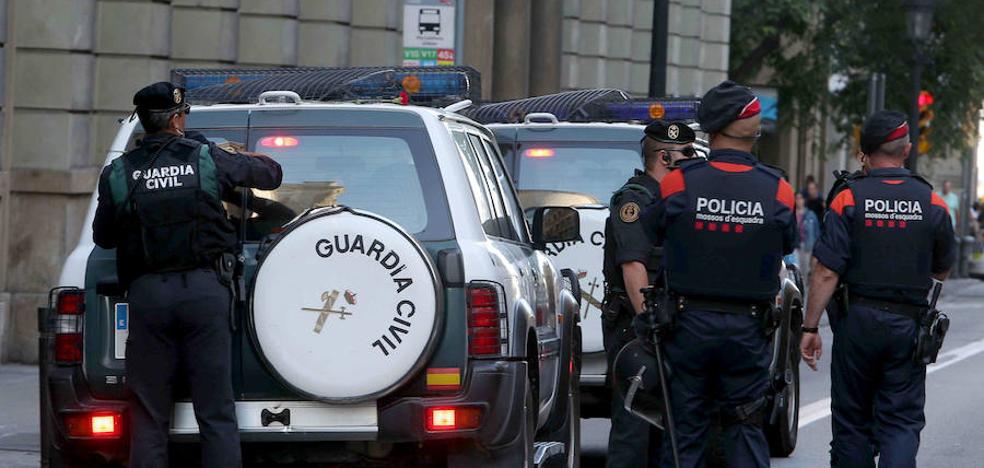 The 16-year-old girl was savagely raped on Halloween night, after partying with her friends and spent a month in the ICU and now suffers from serious consequences
The Mossos d'Esquadra have arrested this Thursday the alleged perpetrator of a brutal sexual assault perpetrated five and a half months ago on a teenager in Igualada (Barcelona). The 16-year-old girl spent a month in the ICU and suffers serious consequences as a result of the rape. "We arrest a man in Igualada allegedly related to the sexual assault suffered by a young woman in this town on November 1. The central sexual assault unit was in charge of investigating the case that remains under summary secrecy, "as announced by the Catalan Police on Twitter early in the morning.
The victim went out with her friends to party to celebrate Halloween night and went to a nightclub in a polygon in Igualada. She was found by a truck driver naked and unconscious in a field. It was 6 in the morning. The driver even thought that she was dead and covered her with a blanket, before calling the emergency services. The minor had suffered a brutal sexual assault. She was hit with an iron bar. After leaving the disco, she was on her way to her house. Alone, she wanted to catch the train. She was raped near the station. She was hospitalized for months in a very serious condition due to a brain fracture and tears in the anus and vagina. Due to the severity of her assault, she will have to wear hearing aids due to almost 90% hearing loss in one ear.
Initially, two young people were arrested that the young woman had met through social networks and who appeared on the cameras of the nightclub. Now, five months later, the Catalan Police have been able to find the alleged perpetrator, a 20-year-old Bolivian, with a history of sexual crimes and who had no relationship with the girl, according to TV3. The girl's mother launched a campaign against the rapists. She sent a letter to the President of the Government, Pedro Sánchez, in which she asked for justice, demanded the death penalty for rapists and demanded more and more forceful measures to prevent sexual assaults like the one her daughter suffered on Halloween night.