Arnau, winner of the ninth edition of 'Masterchef'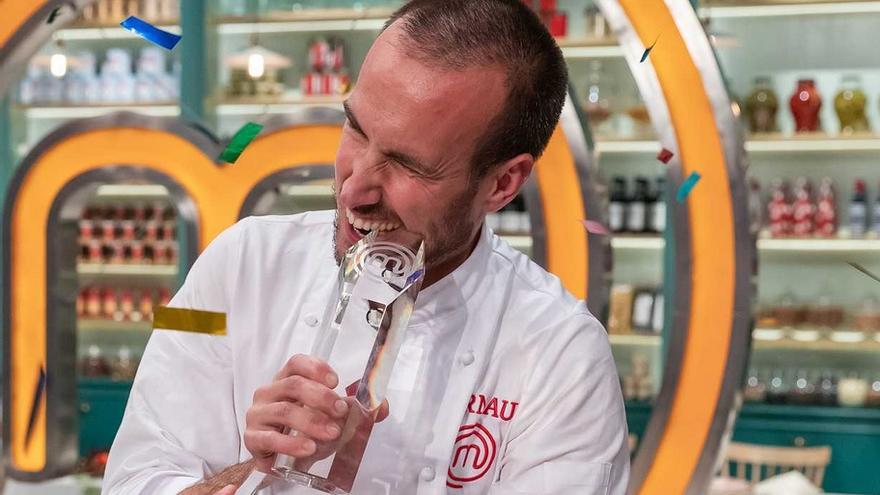 The ninth edition of 'Masterchef' already has a winner. After several weeks of effort and training, Arnau Paris won the triumph in the anonymous version of the culinary talent of TVE, beating Meri, María and Fran in the different tests of this grand final.
The man from Barcelona prevailed over Meri in the final duel thanks to a menu in which he gave much prominence to the origins of the products made up of a coca de recapte as a starter ('Sabor'), a sea and mountain with carabineros carpaccio and pigeon cooked twice as the main ('Forest') and lime airs as the main and a textured Catalan cream with muscatel ice cream for dessert ('Moon'). "It is a very refined dish and made by a good cook," said Jordi Cruz after trying the main dessert.
As the winner, Arnau has achieved the culinary talent trophy, the publication of its own recipe book and 100,000 euros in cash. In addition, you will study a master's degree in Cooking, Technique and Product at the Basque Culinary Center, Faculty of Gastronomic Sciences located in Donostia-San Sebastián.