Arnau Pérez premieres at SIT 'What? + LP'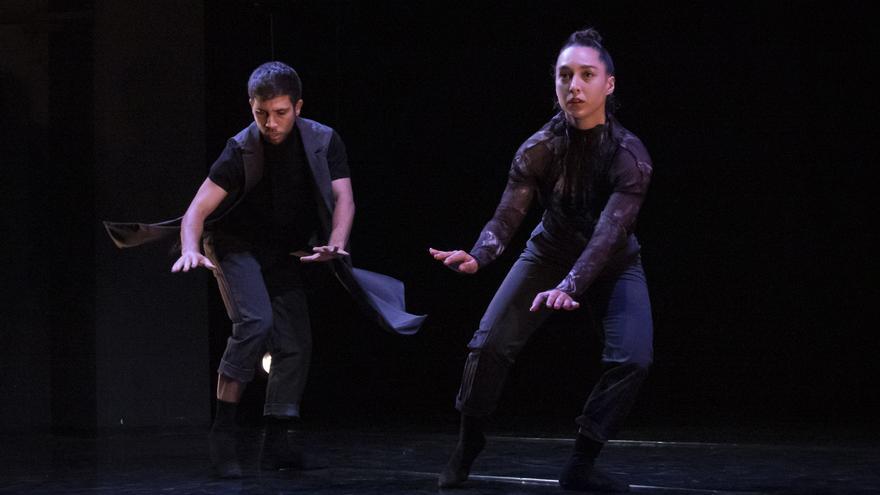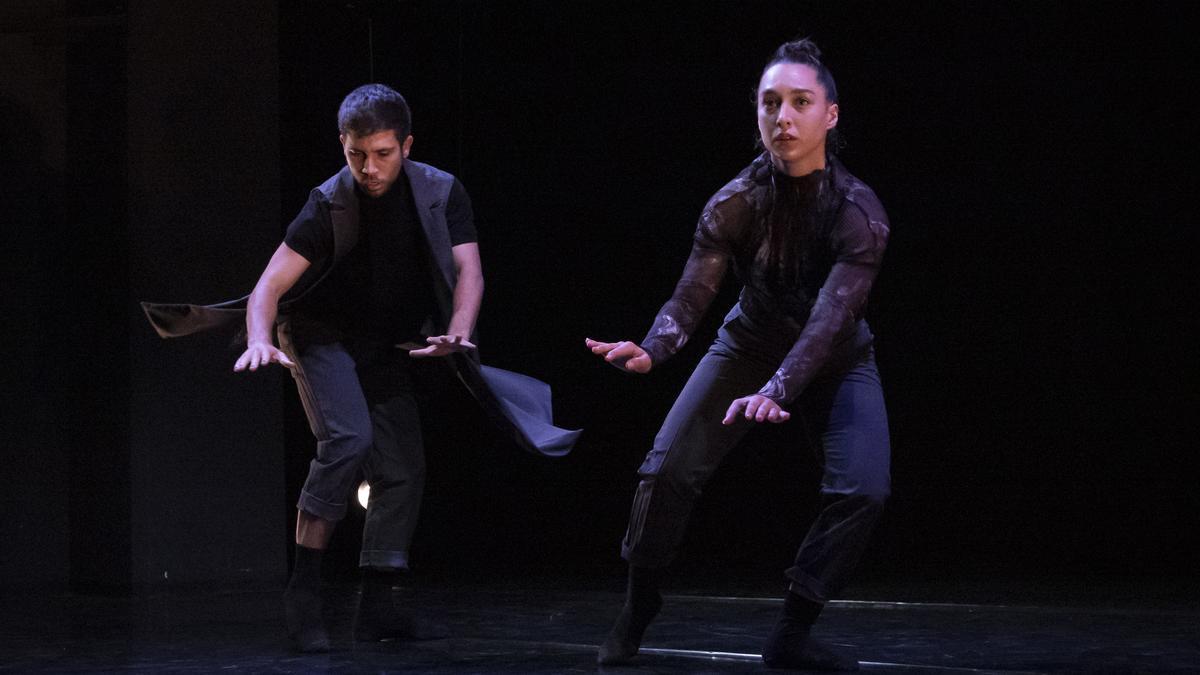 The Insular Theater Hall (SIT) hosts the premiere of the dance show 'What? + LP', by the Catalan dancer and choreographer Arnau Pérez.
With his creation 'Young Blood', Pérez was awarded the Best Choreography Award at the 24th edition of the International Festival of Contemporary Dance of the Canary Islands (Masdanza), an achievement that has allowed him to enjoy an artistic residency for two weeks for the realization of this new project, which has been structured in two parts.
The first, entitled 'What?' and developed in collaboration with Olympia Kotopoulos, it lasts fifteen minutes and is the result of the "work in progress" carried out during their residency in the room.
"Here we are, in front of you, and now what? Expectations present us with an imaginative future where everything makes sense for ourselves, just as there are gestures that generate an immediate assumption", explains the author of this piece, describing how " a search on how to break those expectations through time and movement ".
The second part, 'LP', owes its name to the "Long Play", the legendary large-size vinyl records on which a maximum of 20 or 25 minutes of sound per side could be recorded in analogue format.
"In this physically limited format, the artist catches an entire imaginary to transmit it through vibrations and dynamic waves in space, and thus share them with the audience," explains Pérez, for whom, as will happen in his show, the album "is the way to produce an entire individual universe that when moving becomes collective ".
The exhibition of 'What? + LP' is scheduled for Friday and Saturday at 7:30 p.m. at the Sala Insular de Teatro (SIT) and tickets for both functions are on sale on the web www.salainsulardeteatro.com and at the Cuyás Theater box office, on Viera y Clavijo street in the capital of Gran Canaria. An hour and a half before each screening will also be at the SIT itself, on Avenida Primero de Mayo.
Young promise
Choreographer and dancer born in Blanes and graduated in interpretation of contemporary dance from the Conservatorio Superior de Danza María de Ávila in Madrid, Pérez is the director of his own dance project, also based in the capital of Spain.
As a choreographer, he has created pieces for companies such as Company E (Washington DC), Jove Ballet de Catalunya (Barcelona) and Laboratorio 180º (Madrid).
As a dancer, he has collaborated with groups such as Instituto Stocos, Compañía Elías Aguirre and Marcat Dance, and performed pieces by Sharon Fridman, Guido Sarli, Victoria P. Miranda, Fernando Magadan and Gustavo Ramírez.
His works, for which he has obtained several recognitions, have allowed him to be recommended by the Danzaescena Circuit of the Spanish Network of Theaters, as well as by the Acieloabierto Network, and they have been danced in countries such as Costa Rica or the United States, passing through Italy or Germany. In Spain, they have been seen at festivals such as Cádiz en Danza, FEX Granada and, of course, Masdanza.
In addition to the SIT, he has been a resident at the Canal Choreographic Center (2019), the Conde Duque (2020-2021) or Estruch Fábrica de Promoción.
Finally, he combines his work as a choreographer and dancer with teaching, conducting workshops for professionals and intensive summer courses and collaborating on projects with public schools to bring dance and choreography closer to the youngest.