Armie Hammer investigated for alleged rape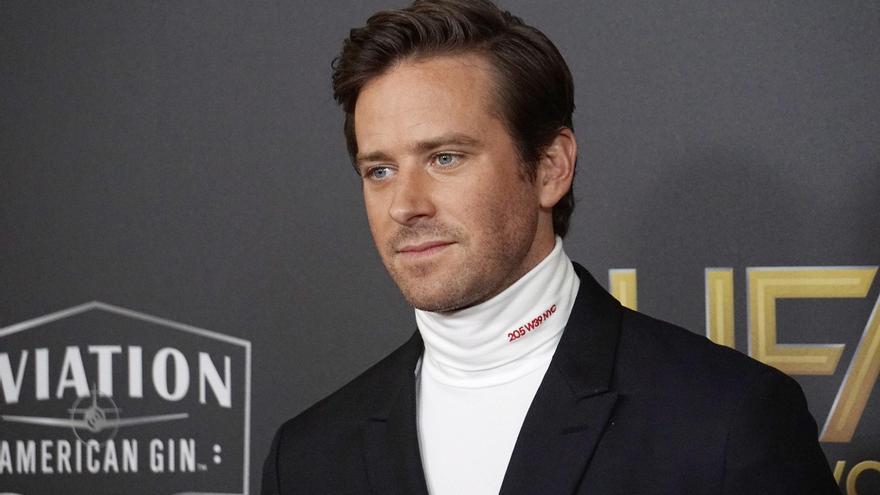 The Los Angeles Police Department (LAPD) is investigating actor Armie Hammer for an alleged rape crime, after a woman reported an incident that occurred in 2017 to law enforcement agencies.
The sexual crimes office of the police confirmed today that it opened the file on February 3, when the testimony arrived that, according to sources cited by the Los Angeles Times, coincides with that reported this Thursday by a woman represented by lawyer Gloria Allred in a news conference. At the conference, the alleged victim accused Hammer of raping her for four hours as well as other "violent acts" without consent, during an extramarital affair he had with her.
The 24-year-old woman, who wanted to be identified as Effie, participated in a virtual press conference with Allred in which she recounted, through tears, having suffered "mental, emotional and sexual abuse" at the hands of the actor, whose career has derailed since alleged lurid messages that he was sending to women on the streets came to light. social media.
The lawyer stated that she has not filed a particular complaint against Hammer but added that her client has given "relevant" information about her accusation to law enforcement, so it will be up to prosecutors "to decide whether there is sufficient evidence to prosecute him" with charges. .
Hammer, 34, has been at the center of controversy since early 2021, when they leaked through an account of Instagram anonymous called "House of Effie" alleged private messages in which he detailed disturbing sexual fantasies, from mutilations to cannibalism, to which were added testimonies in the same line of two ex-partners. The actor has stated that your sexual activities outside of your marriage with Elizabeth Chambers – who asked for a divorce last summer after ten years and two children together – were "completely consensual in the sense that they were fully discussed, agreed upon, and mutually participatory. "
Allred pointed out that the press conference was intended to "respond" to that statement from Hammer, who recently lost the contract with his representation agency and his publicist, as well as the roles he had planned: A series about the filming of the film 'The Godfather' (1972) and a comedy with Jennifer López.
Effie, of whom it was only disclosed that she lives in Europe, explained that she met the protagonist of the film 'Call Me By Your Name' in 2016, when she was 20 years old, through the social network Facebook and that she was soon involved in an "intense" relationship with the actor, who subjected her to "manipulation tactics" and "became increasingly violent," she alleged. "On April 24, 2017, Armie Hammer he raped me violently for four hours in Los Angeles, during which repeatedly hit my head against the wall, bruising my face. He also committed other acts of violence against me that I did not consent to, "he said." During those four hours I tried to escape but he wouldn't let me. I thought he was going to kill me. Then he left me without worrying about my well-being, "said the young woman, who claimed to have felt" traumatized "to the point of considering suicide.
Effie contributed a photo posing with Hammer in an affectionate and smiling attitude and said she wanted the actor to "be held accountable" and "prevent others from falling victim to him in the future."