Armenian protesters cut AP-7 in protest of war with Azerbaijan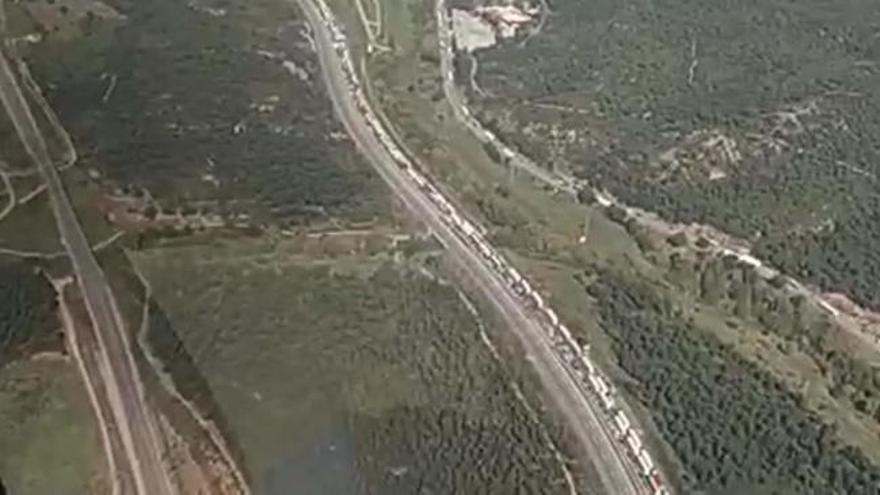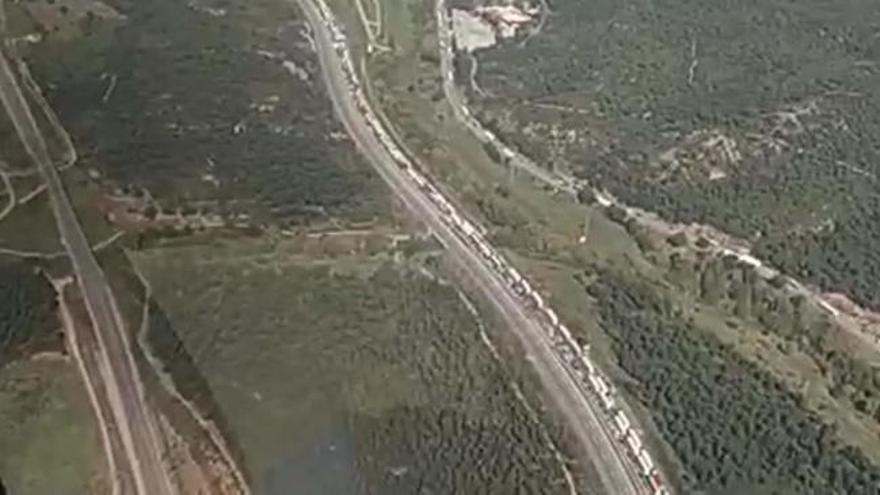 About 200 Armenian citizens They have cut this Saturday the AP-7 highway in both directions of the march at the height of Agullana (Girona), about 8 kilometers from the border crossing of La Jonquera, to make the conflict between Armenia and Azerbaijan visible internationally.
Around 10.50 am, the protesters have been arriving in Agullana and have stopped their vehicles on the road, cutting off traffic in both directions of the march a few kilometers from La Jonquera, which, according to Efe sources from the Catalan Traffic Service (SCT), remains open to circulation.
A spokesman for the Armenian community has explained to Efe that they intend to carry out intermittent traffic cuts throughout the weekend to demand the Spanish Government that "raise your voice" and ask Turkey, through the NATO, not to participate in the conflict in favor of Azerbaijan.
They also ask the Government of Pedro Sanchez to temporarily suspend arms sales to Turkey, which Armenia claims is providing logistical support to Azerbaijan supplying bombs and war material that it uses against the Armenian civilian population, which is suffering military aggression and war crimes.
"A real humanitarian crisis is taking place, with thousands of deaths and with half the population of the area, about 80,000 people, who have had to flee", explained the spokesman, who has also denounced that the two ceasefires decreed so far have not been respected and has also warned that the conflict is attracting terrorist groups from Syria and the Middle East.
The Armenian community in Barcelona He already starred in a protest action last Sunday in front of the Government Delegation, where some 200 people gathered to convey their demands to the Spanish Executive.
The armed conflict between Armenia and Azerbaijan broke out at the end of last September around the disputed region of Nagorno Karabakh, a self-proclaimed independent republic of Azerbaijan and the subject of a historical dispute between both countries, and it is estimated that it has already caused nearly 5,000 victims.