Argentine artist Nicki Nicole presents her new work 'Parte de mi'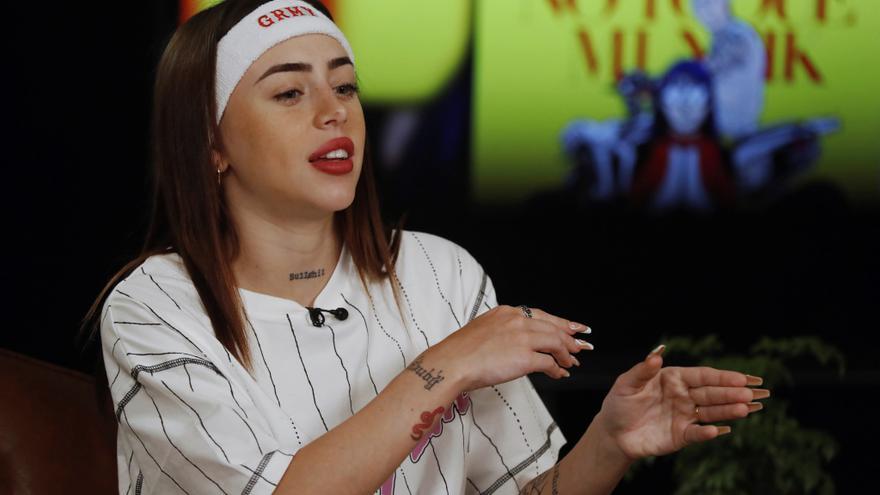 Consolidated as one of the most influential artists of her generation, the Argentine singer-songwriter Nicki nicole released his second album, 'Parte de mi', which includes collaborations with national and international singers from the world of Latin trap and urban style. In the 16 songs that his new album contains, you will find the voices of singers of the caliber of Bizarrap, Mon Laferte or Dread Mar I, among others.
Nicki's music was nominated for the Latin Grammy Awards shortly after his appearance at the 'Tiny Desk', concerts sponsored by the American public radio (NPR). On the other hand his world tour is confirmed which will start with cities of Argentina and then it will continue in more than 30 countries.
In addition, Nicki was awarded an award for having exceeded 350 million reproductions on digital streaming platforms, among them the songs 'Mala vida' and her new releases 'Sabe' and 'Baby' stand out. "I want my audience to feel as much 'Part Of Me' as I am part of them," Nicki said in a statement from his production company, Sony Music Latin. "I wanted this album to be as much mine as that of the public, that they can feel identified with the songs and feel as their own as I feel them. They are largely the reason why I am where I am, "he said. Regarding the album cover, the artist explained that "it is a good representation of human beings, showing that we are all the sum of fragments, cuts, parts".
Last month, Nicole was nominated for this year's Latin Grammy in the category of 'Best Song Alternativa 'for his song' Venganza ', in collaboration with the Uruguayan rockers from No Te Va Gustar.