Argentina drew goalless against Brazil but is already in Qatar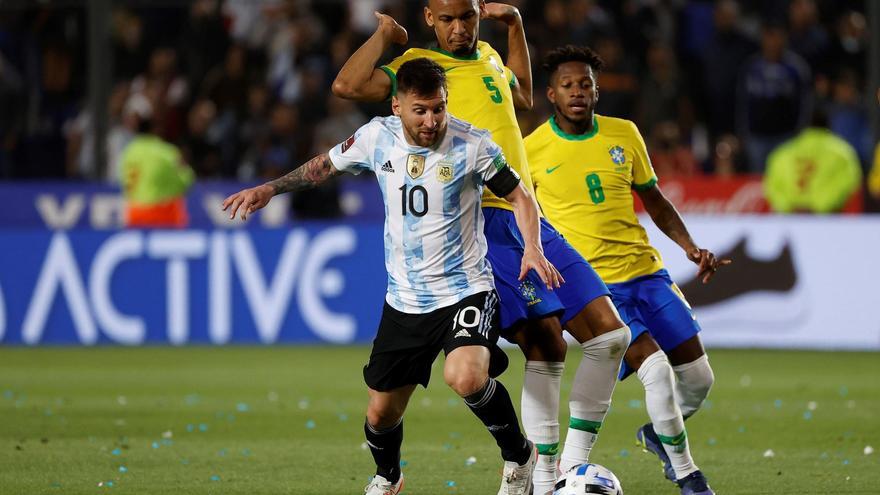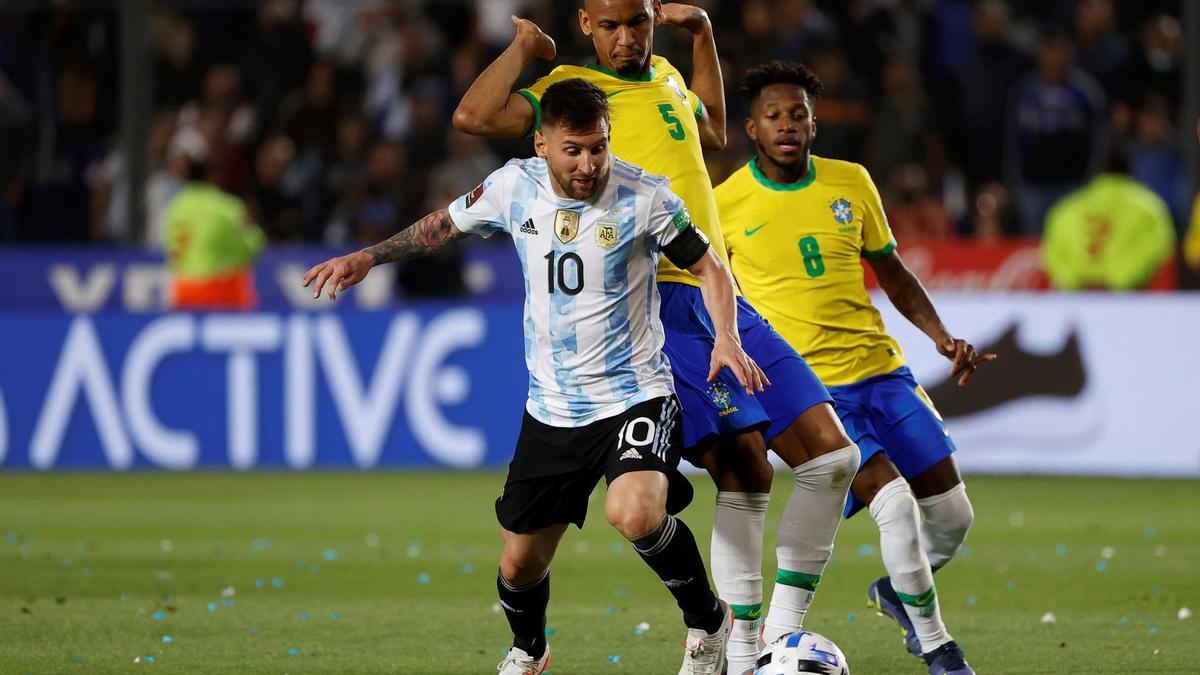 Argentina drew goalless against Brazil but qualified for the Qatar World Cup, like its great South American rival. The team that leads Lionel scaloni He has not lost 27 games. In addition to having won the Copa América, nothing less than against Brazil, months ago, he already got his ticket to participate in the tournament he longs to win. Scaloni reached the national team after the Argentine disaster in Russia 2018. At that time, he was just an assistant to coach Jorge Sampaoli, who left the team without pain or glory. Despite his scarce professional background, Scaloni managed to put together a completely renewed team that did not revolve exclusively around Leo Messi. "To have qualified so long before the end, in a very tough Qualifying, is something to be proud of," said Scaloni.
The blue and white combined received Brazil in the Argentine province of San Juan. The two teams met again after the scandalous clash of Saint Paul, suspended after five minutes, last September, due to the entry into the field of play of the Brazilian health authorities. The FIFA it has yet to decide whether the match is resumed or points are awarded to the Argentines. By now, that discussion has become irrelevant. The two teams do not depend on that pronouncement.
The South American classic is always spicy. It is played strong and on the verge of the boxing attempt on more than one occasion. Brazil had some opportunities in the first half and Argentina came with some danger in the complement. When the match was about to end, Scaloni already knew that Chile's fall in Santiago to Ecuador, by the slightest difference, immediately gave his team a passport to Qatar.
The one who seemed not to be aware of this news was Messi himself. When it was all over he said: "we are close"Then they warned him that he didn't have to wait any longer to qualify.
"We always realized that we could win the game but we also knew that it was going to be tough to play against Brazil. It was very difficult, very friction, difficult to play," he said about the match. The Flea moved cautiously. He is still lacking in some precision, after his last injury with PSG.
"We tried to play, sometimes we couldn't. In the last minutes the game broke, with them against each other. You couldn't win, but you didn't lose either," he added.
Argentina must play in January against Chile, but surely it will no longer need the services of its star, so required by the French team, in the face of its European commitments. The public received him with great affection. "We will return, we will return, we will return again, we will be champions again as in 86", Was sung in the stands.
The South American day was not without surprises. Bolivia thrashed Uruguay 3-0 increasingly away from the World Cup. With their victory against Chile, Ecuador came in third place and one foot in Qatar. Colombia drew with Paraguay and now shares fourth place with Peru, who defeated Venezuela 2-1.