«Are you awake? It is that there has been a collapse in the Medusa»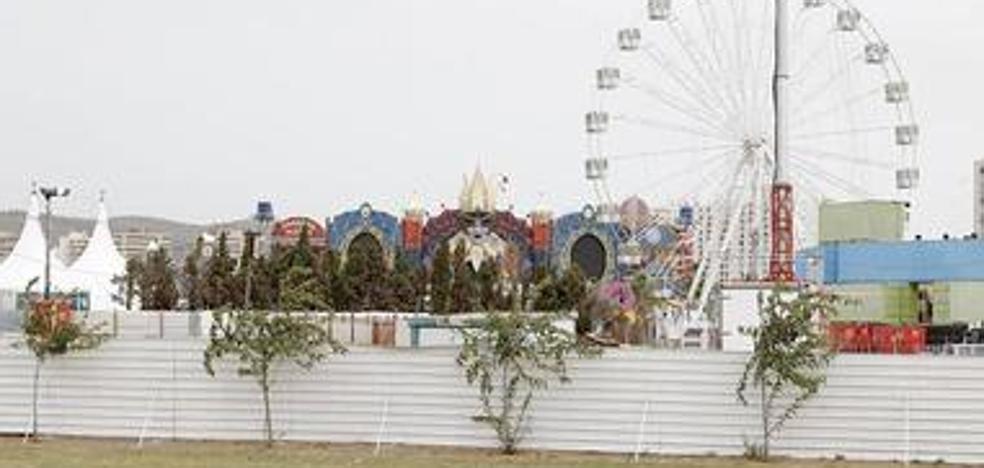 Panic seized the attendees after several structures fell on a night in which they criticize that there was misinformation
Faces of disappointment, pity, sadness... Silence reigns in the Medusa festival facilities today despite the presence of thousands of young people, who have been forced to leave the premises after a chaotic night with
strong winds that have ended the life of a young man and they have injured more than a fortnight. "The wind began to blow and everything got worse," explains Carlos, who had to help some injured girls.
"I was on the main stage when it all happened", highlights this young man from Madrid, who affirms that the strong gusts of wind appeared in a matter of minutes. «I saw a girl on the ground with her foot injured and I went to help her along with her security personnel. Then another injured young woman arrived and we also helped her », he says.
From early in the morning the attendees have begun to collect their belongings after a night in which silence reigned once it was confirmed that part of the structure of one of the stages had fallen due to strong gusts of wind. The attendees show videos of the harshest moments of the day, when the strong gusts took away tarps and part of the tents.
Carlos's friends, who are waiting on the terrace of a bar to hear from the organization, indicate that they were at the campsite at night and stress that once the accident occurred, the staff moved thousands of people to that area. "It was chaos and we were worried about our friend, who was on the main stage," they insist.
"We were in another of the scenarios and suddenly the light went out," say other residents of Teruel, who say that for several hours it was not known exactly what had happened. These people question the security measures and consider that the device was not prepared for such a situation.
Alejandro Herrero, Sergio Soriano and Alfredo Fangos explain that they came to Cullera days before it officially began and that in the previous days many workers were still seen assembling structures and other work.
Mario Toda and Víctor Blanco, two young people from Cantabria who were present at the festival, consider that its organization "has left much to be desired". "There are people who have been stranded because they have no way to return home," say Toda and Blanco, who insist that "there has been hardly any information at any time and the staff did not know what to answer when we asked them." For this reason, they have queued to leave a written claim at the gates of the event.
Andrés Santiago was in the front row when a large poster began to fall at Steve Aoki's concert and he saw how people had to catch it before it hurt someone. It makes it clear that not only part of the main stage set was thrown off, but also other elements from different areas that were even heavier.
"They have evacuated us and we have remained in the street"

«Are you awake? It is that there has been a collapse in the Medusa, they have evacuated us and we have remained in the street ». This is the message that many of the young people who were at the Medusa festival have sent to their parents via WhatsApp minutes after the tragedy occurred at the long-awaited Cullera summer contest.
Immediately and without really knowing what had happened, the parents of children living in nearby municipalities, such as Tavernes de la Valldigna, got into their cars to pick up their children.
During the early hours of the morning, the Brosquil road (which runs to the N-332 between Cullera and Tavernes) has become a hive of cars coming and going from the festival site, and of frightened young people who have chosen to walk home and lighting themselves with flashlights, who had.
And it is that the chaos experienced in those hours has left without taxis those who had reserved it for the return home.