Are the HBO Max series, the new platform in Spain, worth it?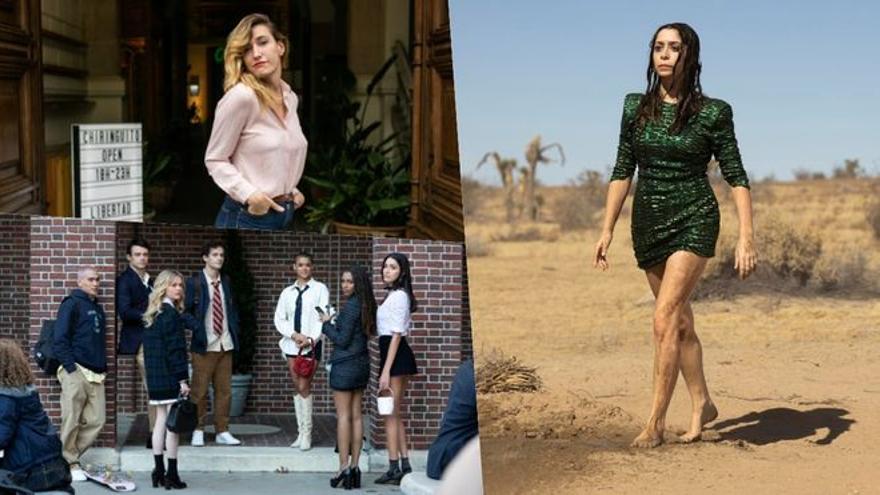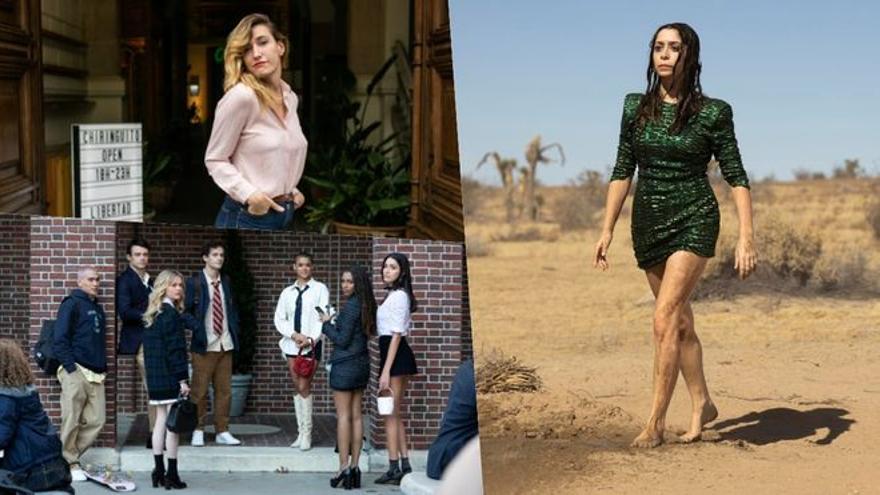 The day has come: this Tuesday, the 26th, the HBO we know will magically transform into HBO Max, the platform built by the WarnerMedia conglomerate around a highly regarded brand. The contents will be easier to locate, the user experience can be personalized, and in principle, the relative quality HD will give way to 4K, at least in the most recent contents. Many original Max series had already premiered on HBO Spain ('Love life', 'The flight attendant', etc.), but not all, as can be seen in the following selection of titles to consider in the new service . And beyond the series, there is another (slightly controversial) attractive: next year, lWarner movie premieres They can be seen on HBO Max just six weeks after they hit theaters.
1. 'Dolores. The truth about the Wanninkhof 'case, another point of view
Only a few months after the premiere on Netflix of 'The Wanninkhof – Carabantes' case, this documentary miniseries by Noemí Redondo (a classic 'Callejeros' reporter) offers an unusual point of view of the Rocío Wanninkhof case: that of the woman unjustly imprisoned by his murder, Dolores Vázquez, who for the first time tells her version of the story in front of the camera. What's more, events are reconstructed through archival material or (subtle) re-enactments and current perspectives of family and friends are incorporated. Good job only spoiled by a sometimes inappropriate musical setting. From Wednesday, the 26th.
2. 'Gossip girl', the new and diverse generation
There is reason to be skeptical of expansions of known universes, but This sequel to the youth soap opera of the two thousand exceeds expectations. Perhaps coming from one of the original writers and producers (Joshua Safran), it retains essential flavors of the original: the same sharp irony, the same hormonal intensity. On the other hand, it is much more diverse in terms of race and sexual identity, which gives rise to a richer portrait of the vices and sins of the New York elite. The central rivalry is between two half-sisters from the same black mother, and the Chuck Bass of the story is pansexual. From Wednesday, the 26th.
3. 'Todo el otro', the great bet of Abril Zamora
After co-creating and co-directing 'Señoras del (h) AMPA', Abril Zamora has built a series to suit her (and that of a handful of talented colleagues). She creates, writes and directs this dramatic comedy about Dafne, a thirty-something who has just transitioned into a woman and, with her, has lost her boyfriend. Luckily or unfortunately, he discovers that he is in love with his roommate and lifelong friend, César (Juan Blanco), whose girlfriend practically lives with them. Like a kind of traditional 'Girls', 'Todo lo otro' makes effective balances between the most direct humor in the world and pain with a wide range of gray. From Wednesday, the 26th.
4. 'OC', glorious return to the two thousand
Before creating 'Gossip girl', Josh Schwartz and Stephanie Savage demonstrated their talent for 'teen' drama in this revived classic by HBO Max. Known in Brazil as 'A Stranger in Paradise', the series explores class anxiety through Ryan Atwood (Ben McKenzie), a lower-class young man taken in by a wealthy Orange County family. She soon finds her love interests, but what really matters here is her spiritual love affair with her host brother, the 'indie' Seth Cohen (Adam Brody). And speaking of 'indie': without Alexandra Patsavas as music supervisor, alternative rock might never have become a mainstream phenomenon in the 2000s. From Wednesday, the 26th.
5. 'One Tree Hill', basketball, punk and love
This unforgettable creation of Mark Schwahn, another great teen series recovered on HBO Max, tells the story of two half-brothers, Lucas (Chad Michael Murray) and Nathan (James Lafferty), who compete for positions on their high school basketball team as they try to unravel their love lives. The first, in particular, has a nice triangular mess: it is torn between the (not so) partying Brooke (Sophia Bush) and an alternative radio 'dj', Peyton (Hilarie Burton), with a soft spot for the Descendents. Despite this reference, the series is more AOR than punk, but has characters and dialogue full of nuances; he looks clearly in the mirror from 'Dawson's Grows', quoted in the first episode. From Wednesday, the 26th.
6. 'Kamikaze', fleeing from pain in a wild plan
The first Max Original commissioned in Denmark follows in the unstoppable footsteps of Julie (Marie Reuther), an 18-year-old 'influencer' who, after the death of her parents and brother in a plane crash, decides to leave everything behind to leave wild journey through the most diverse destinations: Seoul, London, Mexico and, finally, the sands of the Sahara. Written by the screenwriter of the celebrated 'Holiday' (Johanne Algren) from a novel by Erlend Loe, it is presented as an exploration of mourning in the key of a hyperkinetic black comedy, formally eclectic and electric. Since November 14.
7. 'And just like that…', Carrie's new diary
If someone put sex in 'Sex in New York'was Samantha Jones (Kim Cattrall), and so it's normal for a sequel without Samantha to have an entirely different title. 'And just like that' Carrie (Sarah Jessica Parker), Miranda (Cynthia Nixon) and Charlotte (Kristin Davis) return, this time accompanied by a fourth friend, documentary filmmaker Lisa (Nicole Ari Parker), the first major black character in the franchise. There will be ten new episodes about life and friendship at fifty. Since December.
8. 'The Peacemaker', redemption of an extreme patriot
James Gunn, screenwriter and director of 'The Suicide Squad', version 2021, has written and largely directed this 'spin-off' dedicated to the (ultra) patriot superhero embodied by John Cena, that man willing to give all the war necessary to make peace possible. After becoming the bad guy in the movie, Christopher Smith seeks his redemption as part of a group of mercenaries who, in principle, only kill bad guys. At first. The film's post-credit scene, in which Smith was hospitalized and handed over to John Economos (Steve Agee) and Emilia Harcourt (Jennifer Holland), two assistants to Amanda Waller (Viola Davis), was already coming to announce the series. Since January 13.
9. 'Made for love', a loving dystopia
The main reason to see this dark comedy by Patrick Somerville ('The leftovers', 'Maniac'), a love dystopia with echoes of 'Black mirror' or 'Soulmates', is Cristin Milioti as woman on the run from a marriage marked by control through technology. Perhaps in vain: Hazel discovers that her husband, technology guru Byron Gogol (Billy Magnussen), has implanted a device that allows him not only to know where he is, but also to see how he lives and to know his 'emotional data'. Based on a novel by Alissa Nutting, author of the controversial 'Tampa'. From Wednesday, the 26th.
10. 'Starstruck', instant classic from the 'romcom'
Kind of remake of 'Notting Hill' with inversion of the genres, this fantastic romantic comedy follows the story of Jessie (Rose Matafeo), a, let's say, normal girl who hooks up with an international movie star (whom she does not recognize), Tom Kapoor (Nikesh Patel), during a hectic weekend of anus. What should not last ends up spreading, in a choppy way, throughout a good season. In the style of 'Catastrophe', it is romantic but frank and jumps from the absurd to the resonant without interruption. From Wednesday, the 26th.