ARCO changes its date and will be held in July 2021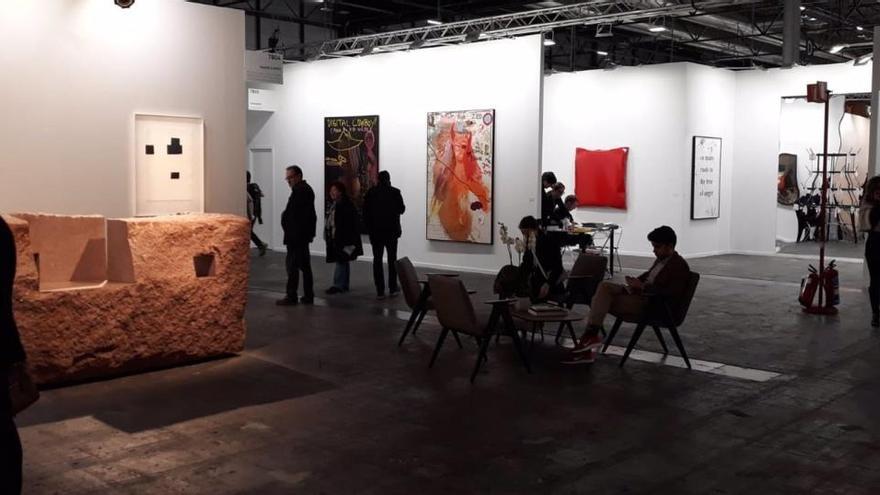 IFEMA and the Organizing Committee of ARCOmadrid have exceptionally agreed to transfer the celebration of the 40th edition of the International Fair of Contemporary Art.
As reported by the organization, it is "a thoughtful decision" driven by the desire to offer a fair with "guarantees of commercial success" for participating galleries. From ARCO, it is expected that the month of July will be a date in which "foreseeably there will be a better environment that allows international mobility".
"And with this the meeting with galleries, collectors and professionals from all over the world and that allows the development of the Fair in a more stable economic context", they explained. ARCO was usually held the last week of February.
"In this decision he has had a special weight the celebration of the 40th anniversary of the Fair, an edition that is projecting in a special way a program of wide international repercussion, which will be consolidated in its new and exceptional dates of celebration ", they have affirmed from the organization.
Likewise, it understands that its call in July will allow to extend the time of work and project preparation to galleries, institutions and agents of the city for the celebration of the fair, as well as "guarantee professionals from all corners of the world, and the public, a safer environment and more favorable social and commercial conditions. "
The next ARCOmadrid call will bring together, as part of its tribute to the sector in these 40 years of history, a selection of great names in international galleries, galleries that have had a presence at the fair throughout its history, and that will be invited to participate in the 'ARCO 40 Anniversary' section, curated by experts María Inés Rodríguez, Sergio Rubira and Francesco Stocchi.
This special participation is presented as a complement to the contents that will be presented by the galleries selected by the Organizing Committee in the General Program, and the participants in the Opening section, whose selection will be made by Övül Durmusoglu, independent critic and curator, Berlin, and Julia Morandeira , curator and researcher, Madrid.