Arco 2020 reinforces the role of artists | Culture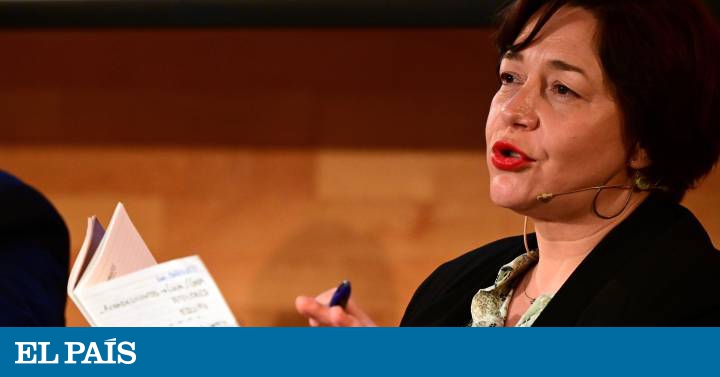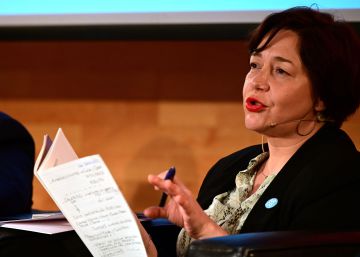 Arc It is, first and foremost, a fair in which the participating galleries are selling as much as they can, but the 39th edition to be held between February 26 and March 1 at the Madrid fairgrounds will give greater prominence to the 2,000 artists who will exhibit their work in the 209 participating galleries – six more than last year, 171 in the general program -, as Maribel López said in her premiere as director of the event.
Both López and Eduardo López-Puertas, president of Ifema, have claimed not to harbor any fear of the possible coronavirus incidence. "We have neither visitors nor collectors from the affected area. In Ifema we hold 107 fairs a year and there have been no problems. We follow the hygiene recommendations of the World Health Organization (WHO). We have also implemented a protocol, but we work at a normal pace and do not expect any condition, "López-Puertas concluded during the presentation held at the auditorium of La Casa Encendida in Madrid. Nor, at least in this edition, will the effect of Brexit be noticed. The half dozen British gallery owners who participate could suffer its effects from next year, both at the Madrid fair and at other international competitions.
We have neither visitors nor collectors from the affected area. In Ifema we hold 107 fairs a year and there have been no problems

Eduardo López-Puertas, president of Ifema
Maribel López says that you can't talk about trends or formats that predominate in the next edition of Arco. "What will be more important is the complicity we are going to have so that his work is thoroughly known. 40% of the gallery owners that come, about 100 spaces, will present one or two artists at most ". Among the projects of a single artist, Ai Weiwei, Alfredo Jaar, Mario Merz, Kiki Smith, Aurelia Muñoz, Sara Ramo or Veluspa Jarpa stand out.
The central theme, which replaces the guest country, is It's Just a Matter of Time (It's only a matter of time), inspired by the work of Cuban artist and activist Félix González-Torres (Guáimaro, Cuba, 1957-Miami, 1996). Its wake will be present on billboards placed through the streets and public transport of Madrid and in some of the participating galleries as Minimum Space. His installations and sculptures built with light bulbs, clocks, papers and candies will be reproduced in his memory. The space called the Artists Forum, created in collaboration with Reina Sofía, will allow you to listen to the opinions of top-level creators such as Ignasi Aballí, Anthony McCall, Eli Cortiñas, Mariela Scafatti, Daniel Canogar or Jaume Plensa.
The director of Arco influenced both the international presence – 67% of the participating galleries – and the fact that this year there will be more women, including a stand dedicated to Spanish artists who, she said, "were not attended at the time" .
Among the 70 Spanish galleries, 33% of the total, Maribel López highlights the presence of spaces from cities not as common as Madrid or Barcelona. They will be ATM of Gijón; Art Nine, from Murcia; Ángeles Baños, from Badajoz and Nordés, from Santiago de Compostela that join others already known as PM8, from Vigo and L21 from Palma de Mallorca.
Although the fair never provides sales data, its new director says that the best proof that economic things are going well is that in this edition firms such as Ellen de Bruigne Projects, Hollybusch Gardens and Martin Janda return. Massimo and French Minini, Perrotin, Barbara Weiss or Jan Mot, among others, participate for the first time.
The Latin American presence, always pampered in Arco, has a 22% stake. Brazil and Argentina are the countries that provide more galleries and artists. The intention of those responsible for Ifema is to give all the possible prominence to the region and for this López-Puertas says that they are working on a project with which they would like to hold a fair in Latin America annually under the seal of Arco, as it has been held in Lisbon for years. The decline experienced by most of the American fairs could be a factor that plays in favor of the Spanish project that is intended to coincide with the 40th anniversary of the fair, in 2021. If circumstances permit, Chile could be the chosen country To start the experiment.