Archived the 'Benaiges case' for prescription of sexual crimes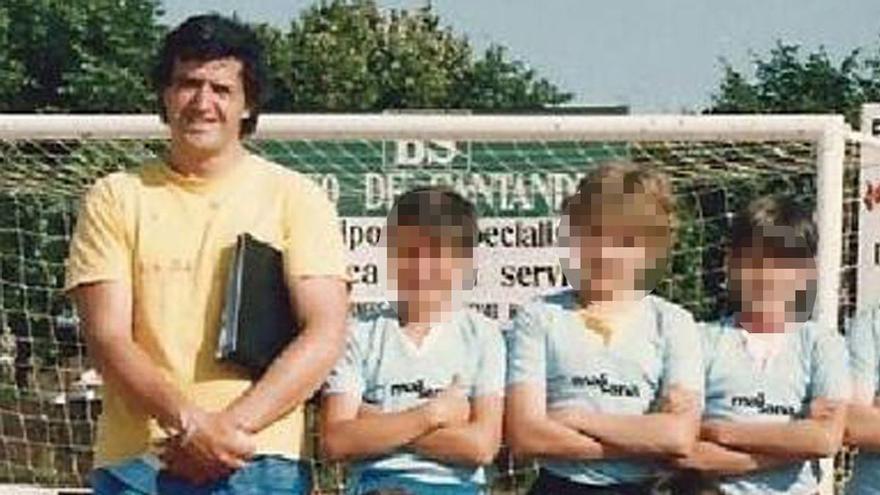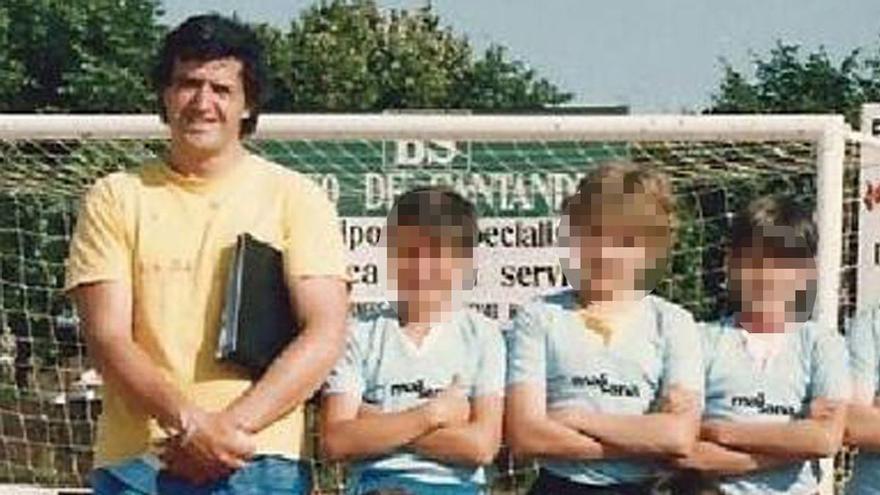 folder to the 'Benaiges case'. The court of instruction number 12 of Barcelona has decided to close the case for prescription of the crimes that the ex-coordinator of the football Barça base. According to the newspaper 'Ara', which uncovered the scandal, 19 complaints of sexual harassment had been filed against Benaiges, all from his students at Escola Barcelona during the 1980s and 1990s.
The victims accused him of performing all kinds of touching, sexual games and masturbating next to minors during two decades that he was a physical education teacher at the Escola Barcelona de Les Corts.
The 'conseller' of Education, Joseph Gonzalez Cambray, announced that the Ministry had opened a file to investigate the case. A group of former students decided to file a complaint. The court received the complaints on December 27 but closed the case on December 31.
"In the end, going to the Les Corts police station, suffering an anxiety crisis there and having all those bad memories open up has not helped at all," explains Maria (not her real name). "In the end, reopening that wound has not served for anything and this person continues to get away with it," says one of the complainants.
El Periódico de Catalunya, a medium that belongs to the same editorial group as this newspaper, was able to speak with several of its former students in the 1980s. "I remember that man pulling down my panties and touching me everywhere in the locker room. I was six years old the first time time and from then on, eight more years," Maria told this newspaper. The most terrifying moment lived also has as its protagonist the one who, until last week, was the coordinator of the quarry of the Barca. "When I was eight years old, I did gymnastics after school and he locked me in the locker room with five older boys, some who were not even from school and who were 16-17 years old. It is the scariest moment in my life." He has blocked out what happened next, as well as many more incidents involving Benaiges. "I only remember the taunts from those guys when I was able to run away."
Maria explained that twice a year Benaiges would watch while they showered. Besides of trauma of touching, added the anger that they did not believe her and branded her crazy. "The director told my parents that I was the rebel, that I had to go to a psychologist, that I was out of my mind, that they were my imagination and I don't know how many other things. My father hit me like crazy, you have no one to defend you. And that made me isolate myself more and more, more and more shy and withdrawn." One day Benaiges punished her in the dining room and told her not to move. "I ran away through the kitchen, jumping the fence at only 10 years old, running home with my mother scared to death." She began to have anorexia "because of all this" and she spent almost two years without going to class until in eighth grade she changed schools, following the advice that a teacher had given her mother. Benaiges was a snake charmer and the center supported him", he points out. "He was an idol for many children and to convince them he told them that he was very good and they would put them in Barça as he tried with my brother".
Seeing that the center did not take measures, some parents asked for a medical certificate so that their daughter did not have to go to physical education class. Through therapy, Maria has been able to combat the trauma, although she admits that she is still unable to get past the old school.
School reprimand for reporting it
"It was a surprise, we thought it had only happened to us and that's it," Anna commented, knowing that it didn't just happen in her promotion. "When we were at school and things got a little more unpleasant with the classmates, we talked about complaining in some way and the mother of one went to complain to the office. They didn't believe her, they said that the girl had lied and then they gave us a reprimand in class, that we were making it up, that we couldn't talk like that about a teacher. If two mothers in my class complained and didn't listen to them, multiply it by all the groups and years. There will have been hundreds of complaints in 20 years. It's almost just as serious, they collaborated to lengthen it over time and there were more victims," ​​he lamented.
Anna had him as a teacher in the eighties and remembers how with the entrance of puberty she was uncomfortable with Benaiges' insistence on being present while they showered. "There was an archway between the locker room area and the shower area and he would stand there and make us remove the towel or he would remove it directly. 'Without a towel, you don't have to be ashamed,' he insisted. He stared and we felt very violent. And he said no, that nothing was wrong and that we had to get used to it. That's why when the class ended we went very quickly to the locker room, we wet our heads and put on the towel to show that we had showered."
"What's wrong with being naked?" she recalls. Julia (false name), as her ex-husband always asked her. "I'm 47 years old and it's still hard for me to be naked, I'm very shy with my body since I had to run to take a shower to try not to let him see me," she commented. She not only remembers how the physical education teacher watched her while she took a shower, but she has not forgotten what happened at lunchtime. Relive how Benaiges, always in his sweatpants, sat down to eat at a table where there were only girls. He put his hand in his pocket and began to move it incessantly over his crotch. The same hand that he used in class to take the pulse in his chest or in his ass to 'help' in the barre exercises. "The best thing was never seeing him again," says Julia.
Elizabeth (not her real name) hasn't forgotten the day Albert walked into the locker room and asked a colleague if Elizabeth had taken a shower. Ella finding out from her that she didn't tell him to get in the shower. She "she grabbed me by the hair and put me in the shower. She was very humiliating." She recounted that, when she was 11 years old, two more girls went to talk to Mari Carmen de Miguel, director between 1982 and 1991. "She listened to us, she was very perplexed but nothing happened. He was the king of the mambo." She relived the embarrassment that made her undress in front of the teacher, that she felt when they did somersaults on the plinth and took the opportunity to touch them. Just like when they did the Cooper test, 12 minute sprint. While she counted the boys' pulses through their wrists, she did it by touching her left breast. "I was in psychological treatment, nobody believed me, they told me I was paranoid. Children have to be taken care of from sexual predators," she said.