Architect Jordi Bonet, director of Sagrada Familia works, dies at 97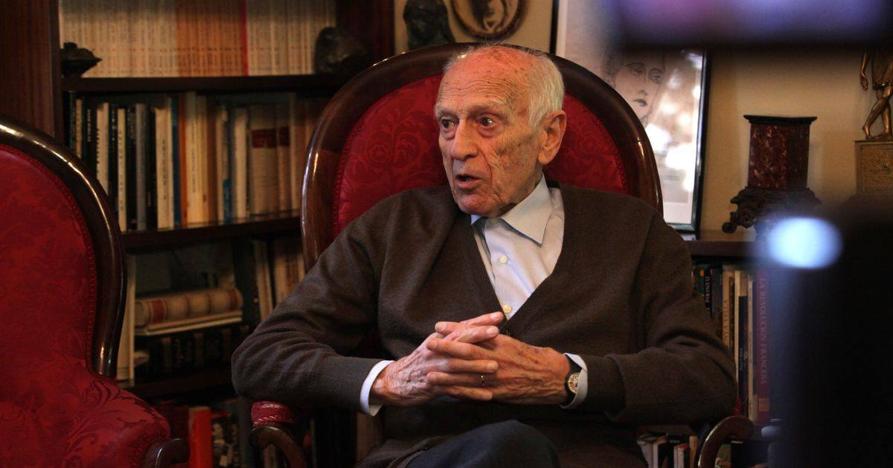 obituary
He served as coordinator of the works from 1985 to 2012.
The architect Jordi Bonet i Armengol,
dYorector emeritus of the construction works of the temple of the Sagrada Familiahas died at the age of 97, as reported by his son on social networks on Tuesday.
Jordi Bonet worked as coordinator of the works of the Sagrada Familia from
1985 to 2012when he left office at the age of 87, although he continued to be linked to this work as director emeritus.
During his time as architect of the temple, in which the works of the Sagrada Familia registered a great impulse, the
computer tools and computer aided design.
In addition to directing the works to complete the temple designed by Antoni Gaudí, Jordi Bonet carried out a task of disseminating the work of the modernist architect at symposiums and conferences around the world.
Born in Barcelona in 1925, Jordi Bonet was also a
cultural activist and leader of the Catalan and international scouting movement.
Likewise, he was a full academician of the Royal Catalan Academy of Fine Arts of Sant Jordi, a member of the Board of Museums of Catalonia and of the Pontifical Academy of the Pantheon (Italy).
Bonet graduated as an architect in 1949 and projected Gaudí's influence on some of his works, including the churches of Vinyoles d'Oris (1955), Sant Emeteri (Barcelona, ​​1960) and Santa María de la Fortesa (Piera, 1962 ).
He was also the author of various housing complexes, including those of the Sagrat Cor de Jesus Cooperative, Caixa Postal or La Cantonada, the Regina Carmell and Sant Gregori schools in Barcelona, ​​the Aiscondel building in Barcelona, ​​or the Pau Casals Auditorium, in El Vendrell (Tarragona).
Within the scouting movement,
FHe was the first president of the Catholic Scout Movement of Spain and was general secretary of the Catholic Conference of Scouting from 1977 to 1981.
He was also General Director of Artistic Heritage of the Generalitat de Catalunya between 1981 and 1984.
Among other distinctions, he received the Lluís Domènech i Montaner Award for architectural research, the
Cross of the Order of Alfonso X the Wiseawarded by the Ministry of Education and Science, and the Cross of Sant Jordi, which was awarded by the Generalitat in 1990.