Archaeologists and instigators: the value of Los Hermanos Cubero | Blog North American route and beyond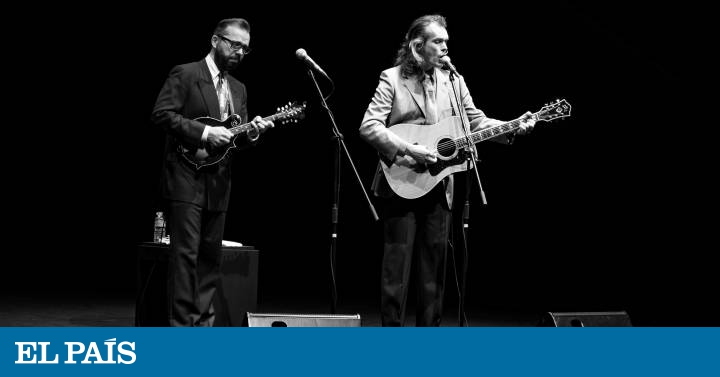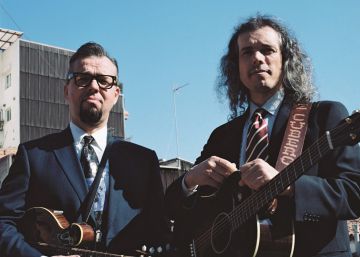 These are times of pastiche, but they are also fruitful days for the Spanish scene. Days in which there are authentic musical archaeologists, but also instigators of renewed visions. People trained to maintain the sound tradition and give it a contemporary air. People like Los Hermanos Cubero, who have been feeding a popular songbook based on attitude and determination for a decade and are once again in the news for the publication of two almost simultaneous albums.
The Hermanos Cubero are always good news for Spanish music, even if they continue to transit it from the margins. Roberto and Enrique have returned and they do it with good ammunition: a great album, Telluric Wanderers, in which they demonstrate once again that their view of the Spanish heritage is necessary and vindicable. Now, fortunately, also supported by names from all walks of life such as Josele Santiago, Christina Rosenvinge, Solynieve Group of Experts, Amaia, Rodrigo Cuevas, Carmen París, Hendrik Röver from Los Deltonos, Ara Malikian, Nacho Vegas and Rocío Márquez.
Disparate voices, coming from pop, rock, flamenco or folk, further validating the work of a couple of guys than in Telluric Wanderers, rather than benefit from their collaborators, they make them shine in this wonderful folkloric claim. The guests inhabit the album with ease and finding a place to show off in a different mold than the known one. This is well verified in the interventions of Amaia, Josele Santiago, Hendrik Röver and Nacho Vegas, for example. Even when the brothers are the ones who get close to the folklore of other countries, they do so lucidly. In this way, it sounds really pretty That's how I got to Granada, with the accompaniment of Grupo de Expertos Solynieve, a wonderful reinterpretation of the country classic That's How I Got To Memphisby Tom T. Hall. It is common in them: The Cubero Brothers have worked before from prisms of bluegrass, blues and country.
The traditional Spanish song is increasingly visited from all its fronts, that is, from the different perspectives that come from the many points of the peninsula. It is seen in already classic artists such as Elíseo Parra or La Musgaña, but also in others of the latest generation such as Fetén Fetén, Lorena Álvarez, María Rodés, Rodrigo Cuevas, Ana Alcaide or Maria Arnal i Marcel Bagés. Like all of them, the Cubero Brothers, almost like crusaders, continue in their conscientious line of freeing the teachings of folklore from prejudice. So much so that, at the same time, along with this album, these people from Guatemala have published Toribio Project, a work with which they celebrate the violin as a traditional round and dance instrument in the province of Guadalajara. They do it from the material of Toribio del Olmo together with many of the best Castilian violin players.
C. Tangana seems to overshadow everything in 2021, but it would be a shame to overlook the work of Los Hermanos Cubero. Spanish music also travels outside the mainstream. Spanish folklore should not only be conceived as an opportunity to embellish pop, but also as the end itself. That is, as the best way that many have to identify and express themselves.