ArcelorMittal will invest one billion to decarbonize its plants in Spain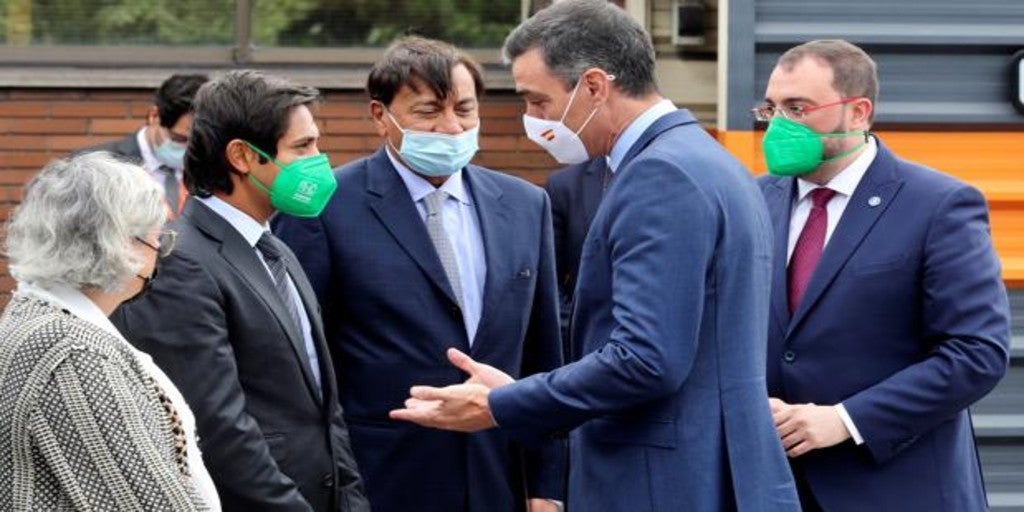 Gijon
Updated:
Keep

The CEO of ArcelorMittal, Aditya Mittal, has advanced this Tuesday in Gijón an investment of 1,000 million euros to support decarbonisation in Asturian plants and thus reduce emissions by 50% by 2025.
Furthermore, it has announced that in that year the ArcelorMittal plant in Sestao will be the first steel mill with 0 emissions, in addition to Gijón having a green hydrogen facility.
"Today a new era is beginning", he assured, in a ceremony held at the Veriña (Gijón) facilities of ArcelorMittal, on the occasion of the signing of an Expression of Interest with the Government of Spain, in which he also counted , with the participation of the president of the national government, Pedro Sánchez, the executive president of the steel company, Lakshmi Mittal; and the President of the Principality, Adrián Barbón.
The multinational will introduce new manufacturing processes that contribute to achieving the aforementioned reduction in CO2 emissions, in addition to further intensifying its R&D resources in Spain to support the new project and innovation requirements.
For its part, the central government will promote reforms and investments to promote the development and growth of a strong, more competitive and sustainable industrial sector, in addition to trying to facilitate financial support for the project as much as possible.
The epicenter of the plan is the construction, in Gijón, of a direct iron ore plant (DRI) with green hydrogen, which will have a production capacity of 2.3 million tons per year, complemented by a hybrid electric furnace of 1.1 million tons of capacity.