Aramburu on the adaptation of 'Patria': "I can no longer think about the characters with the face I put on them" | Television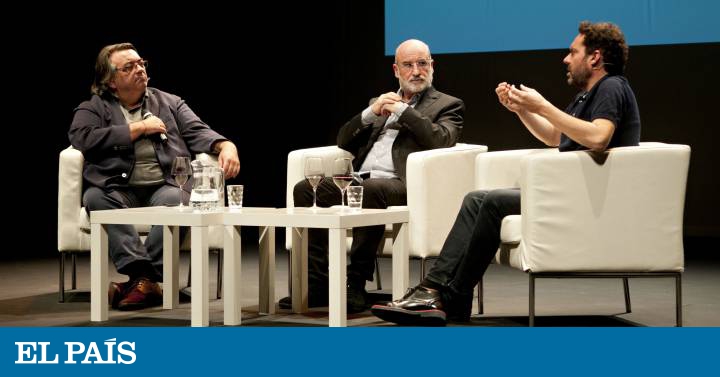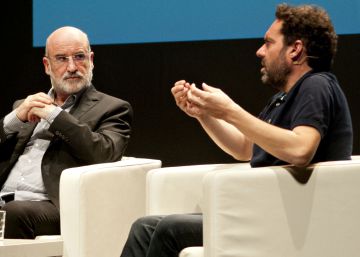 Fernando Aramburu has seen the first images of the adaptation of his work Homeland for the HBO platform and his mind is "colonized": "I can no longer think about the characters with the face I put on them". The writer met this Sunday with Aitor Gabilondo, who directs the project, and the journalist Jesús Ruiz Mantilla in what has been the last act of the Hay Festival Segovia.
"They confirm my narrative confidence in the team," Aramburu said before his speech. The images have produced "a deep impression" of an aesthetic type, since he describes them as "of great beauty and at the same time very exciting". These are five videos that premiered last Saturday in the San Sebastian Festival, although only 20 seconds have been disseminated to the public: a single scene in which a woman runs to the body of a man, in the middle of a bridge and heavy rain.
The publication of Homeland It produced a stir in the Basque and Spanish society, a debate that its author does not doubt that will arise again with the series. "I hope it is equally peaceful and reasoned," he adds. But he did not resist or resist talking about the violence of ETA, even from fiction, and what he produced inside each house, radically separating the idea of ​​the sides and focusing on the personal contradictions generated by living with terror .
The voices of his nine characters overwhelmed Gabilondo, who found in them part of himself, his own identity, and the need to bring them to the screen. As the journalist pointed out Ruiz Mantilla, the corality and sonority of the dialogues almost seemed destined to be transferred to an audiovisual medium. Gabilondo was clear that it had to be in serial format, as it was impossible to condense in 120 minutes all the emotions of the work. He stressed, however, that it is a different project from the book, although he tries to capture all his spirit. He sums it up as a "raw and painful" path to a hug that needs to be told, especially for new generations.
The endorsement of HBO He has made it "easy," he joked. "They told me they were not looking for original stories, but different points of view and I told them: I have it." He has confessed that one of the motivations of knocking on the door of the platform was that they were foreigners. He feared that the feelings and debates that history arouses could infer in the producers and end up being a creative short.
Aramburu has stated that he would like to be able to watch the series alone and that he "dreams" of the day he leaves, but we will have to wait until 2020.