Araceli Pereda: "We barely have complaints in Catalonia about their heritage in danger" | Culture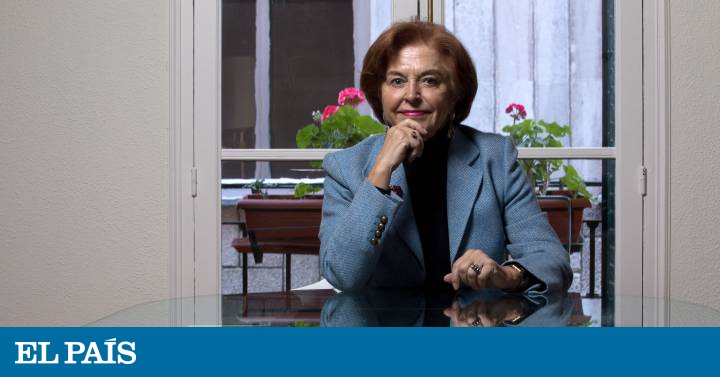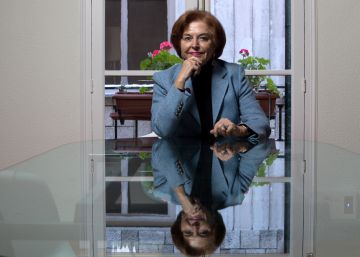 Araceli Pereda (Santander, 72 years old) chairs Hispania Nostra, the association of defense of artistic and historical heritage that develops a list of the most endangered monuments in Spain, known as the Red List. Entering this register represents a huge waste for the competent Administration. It may take years to get out of it and enter through the big door on the Green List, which brings together those who have been saved. Pereda complains about the lack of social support for associations, the neglect of the Administrations when defending history, as well as being extremely concerned about the future of Phoenician site of the Carabolo (Beds, Seville) and of the Visigoth of Vega Baja de Toledo. And he wonders why there are hardly any complaints in Catalonia about the destruction of his heritage, as in the rest of Spain. "Because in danger it is the same," he clarifies.
Question. What do you think of what is happening with the ancient capital of the Visigothic empire?
Reply. The committee that prepares the Red List has already gone to see it. We have given the authorities time before making a final decision. Castilla-La Mancha and the Toledo City Council have promised us that they will immediately deliver their plan. We have to wait because that gives us reliability. I do not make the decision, but the committee of experts, which works with total independence. My personal opinion is that this site needs urgent protection.
P. A city builder said they were "four stones."
R. (Laughs) Builders stuff ...
P. Therefore, is it not disposable to enter the Red List?
R. Not at all.
P. How is it possible to reach this situation, to abandon a single site?
R. Only this one? And the Carabolo? But all is not lost. I recently read in your newspaper that the City Council of Cabra protected the palace from an Iberian leader. There is more and more interest. I remember when I was the Director of Heritage in Madrid what it took me to do prior excavations before doing a work. Look what happened with the Godoy Palace [calle de Bailén en Madrid, donde han aparecido sus muros y cimientos] and with all the site of the history of Madrid. We must make a general debate. Cities must grow, but history cannot be erased. They must be compatible. Without past, there is no future.
P. You mentioned the site of El Carabolo.
R. Once the Phoenician treasure has been extracted [en 1958], there everything was abandoned. What happened? How should we act when the heritage is privately owned? What happened to the Algarrobico hotel in Almeria, built in a protected area? Well, there it continues, in the middle of a natural park with all the sentences in favor of its demolition. In El Carabolo they planned to build a hotel, the operation did not come out and the site dies of disgust. It is the lack of interest of society. Hispania Nostra serves for this, to raise awareness in society, with the Red List or the micromeceznago campaigns, small interventions on works of our heritage.
P. Are citizens changing their attitude towards these or similar events?
R. It is complex, it depends a lot on the matter of interest to the media. Little by little, it is discovered that cultural heritage generates economic and social resources, for example, in depopulated areas, such as the altarpiece of San Román, in Burgos, the church of Vadoconde, in Burgos also, or the Mudejar coffered ceiling of Valcabado, in León, a population of 200 inhabitants.
P. Of the monuments that are in danger, which one would you spend the most money on?
R. (Doubt). I would divide the funds, I wouldn't put it all in one. I prefer small investments, than a very large one. But if I had to choose ... the Caliphate city of Medina Azahara, but it would also limit the modern constructions that advance from Córdoba.
P. Europa Nostra, your mother house, do you give guidelines? Do you compare us with other countries?
R. Yes. We are the most awarded country for its restoration projects, to the extent that in 2019, of the 15 awards, three were taken by Spain: Lítica, a quarry in Menorca, the Portico de la Gloria in Compostela and a small oratario , El Partal, in the Alhambra of Granada. We are the most awarded country for years. Europa Nostra fights because in the budgets of the European Union there is a space for the defense of heritage, as well as educational programs with economic support.
P. How is it possible that the Franco family owns sculptures of the Pórtico de la Gloria?
R. And what about the Spanish cloisters in New York? Well, because it was sold. It's that simple.
P. Is Spanish heritage still selling?
R. I think so. Now there is more vigilance, but it is still trading. As each autonomous community has its own control systems, information flows less than when there was a centralizing body, the Ministry of Culture. Just look at the shops of antique dealers and auctions.
P. Then there is no social conscience?
R. I do not know. In France, for example, the deposits are marked from far away. In Spain, signage is manifestly improvable. I miss knowing the visiting hours, the posters, how to get to the site. You arrive and nobody knows where the key of the church is, when it can be seen ... We lack resources and social collaboration, without it there is nothing.
P. And the Green List, which indicates that the monument has been saved?
R. They are approximately 15% of those registered. We have 928 in the Red, 162 in the Green, and Black List, which disappeared forever, eight.
P. I don't see many monuments of Catalonia in their listings.
R. Yes, because they are prepared with social collaboration, and the data comes from associations and people [de la zona] They get in touch with us. Regarding Catalonia we get less information.
P. Why?
R. I do not know. I wonder that. I have asked many Catalans and they don't know how to explain it to me. We do not have associates there, and that we are more than three hundred associations between large and small. In fact, the global Red List numbers do not reflect reality. Castilla y León or Castilla-La Mancha are the ones that have the most monuments included; However, it is not because their situation is worse than that of Catalonia or other Spanish regions.
P. Is there a social rejection of associationism?
R. There is little interest. Raise misgivings. It is thought that 'something will be taken, they will receive salaries, sure. Is not true. In our case, we only pay four salaries. Here, as the saying goes, we fry an egg and iron a shirt, whatever it takes. We are avant-garde in some cases, we put the focus, we touch consciences and we look for solutions such as micro-patronage.
P. And compared to Europe?
R. Europa Nostra has a list called 7 Most Endangered, seven endangered monuments. We are going to study proposing that El Carabolo and Vega Baja enter, as long as they enter the Red List before.
P. Are you few?
R. Sometimes we notice that people interested in heritage are many, but we should be many more. The British Nationtal Trust has millions of partners. The Patrimoine de France Foundation, which is younger than us, has more than 20,000. We do not reach a thousand. All volunteers But we don't lose hope of growing up. After all, we are all Heritage ...