Ara Malikian gives a mini-concert in Barajas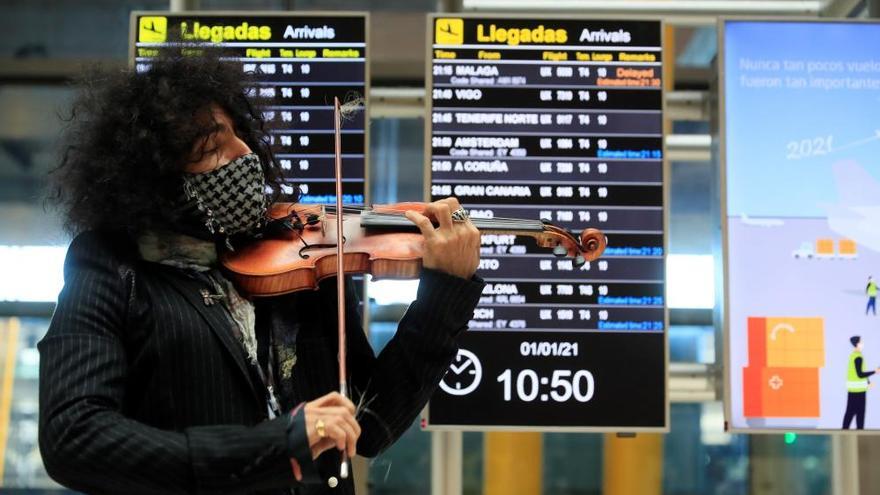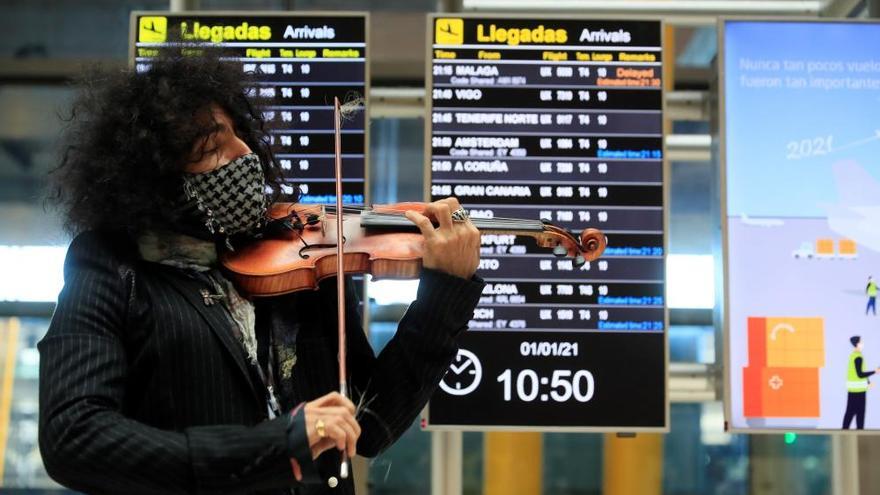 The violinist Ara Malikian has offered this Friday a mini-concert in Terminal 4 of Adolfo Suárez-Barajas airport to present his latest album, 'Petit Garage', to the surprised curiosity of the travelers.
Accompanied by a pianist, a suitcase and a large mural with the legend 'Culture is safe', Malikian has welcomed travelers who have stopped to listen to him, take pictures of him with their mobile phones and applaud him.
His new work, which aims to be a thank you to all those who continue to fight for music, culture, and life, will be available from today on digital platforms.
Ara Malikian's album (Lebanon, 1968) has been recorded during the pandemic after she had to stop her 'Royal Garage World Tour' tour with which it planned to act in more than 60 countries.
The new album is thus born from a transformation process that has turned a world tour on the big stages into a personal tour with reduced capacity and that have led him to play in an empty theater in Guadalajara, in the gardens of the Teatro Real in Madrid, walk down the steps of the Plaza de España in Rome and even share a concert with the deceased at the Panteón de Arocutín in Michoacán , in Mexico.
Experiences that he has captured in the songs of his new album in which Malikian's own compositions are mixed with tributes to great musicians like Mozart or emotional songs like 'La Llorona'.